Brilliant Budget Meals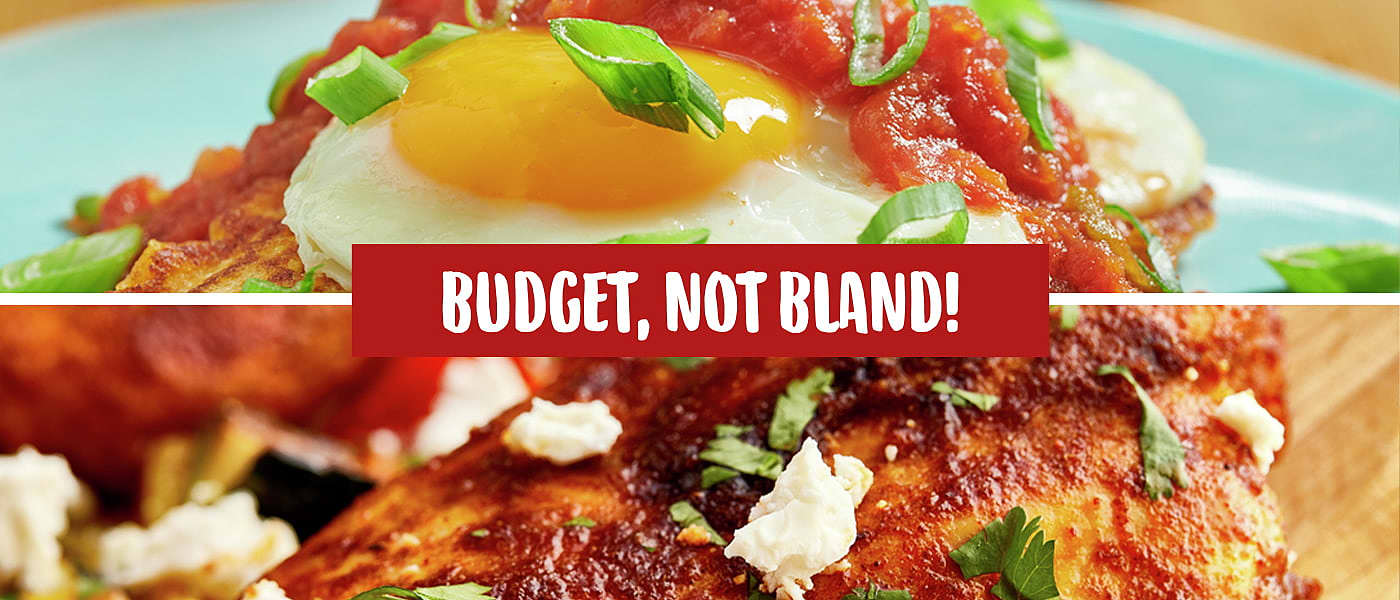 Eating tasty food doesn't have to mean breaking the bank. Get stuck into some of our favourite budget recipes and discover our top tips for adding excitement to dinner time that won't cost a fortune. Whether you're looking for family meal ideas on a budget or a go-to meal for one in a pinch, take your pick from these cost-effective recipes.
Money-SavIng TIps
On Food Shopping

When it comes to reducing your spending, the last things you want to cut out are taste and nutrition. Here are a few ways to make your money go that little bit further when it's time to go grocery shopping.



1. PUT TIME INTO PLANNING AHEAD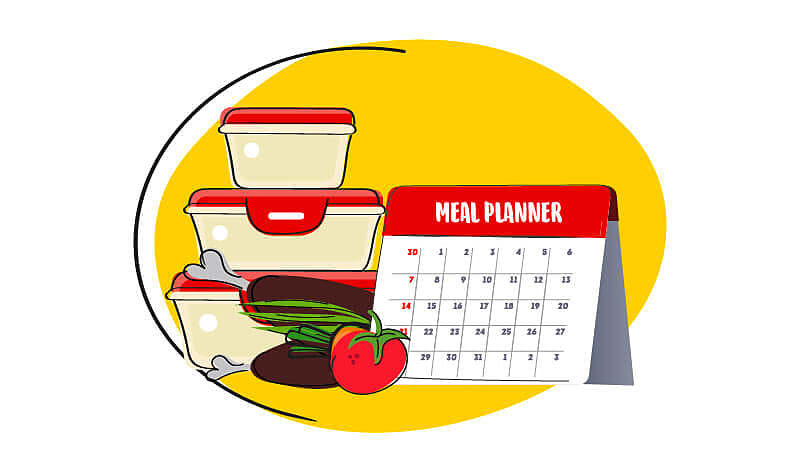 Prepping a few meals ahead makes it much easier to shop for what you need. Not only does it cut down on wastage, it also lets you concentrate on finding the best possible products or potential price reductions rather than worrying about meal inspiration while shopping.
Writing a list means making a time investment at the planning stage for a big saving when you're shopping. Make a note of ingredients for your chosen recipes and look for crossovers between them to save further, whether it's cuts of meat that can be cooked once and used again the next day or things that perish quickly once opened, like sour cream.
3. BUY IN BULK WHEN YOU CAN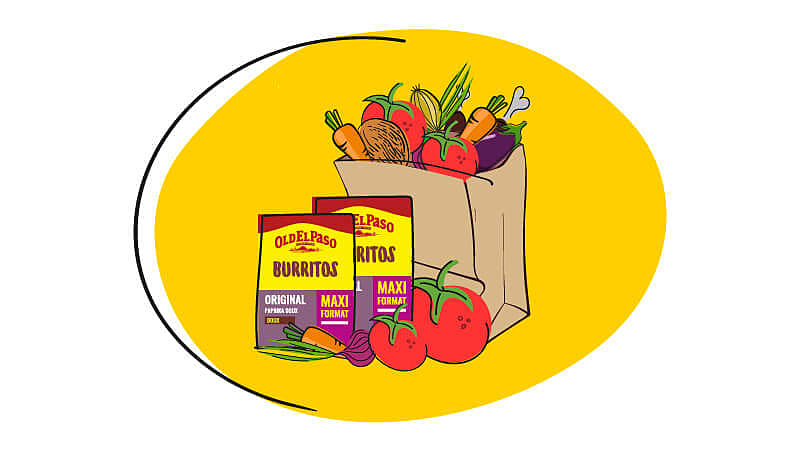 Buying in bulk is nearly always cheaper than picking up little bits at a time, however, it can mean paying out a little more in one go. Choose one or two items to buy in bulk (rice, tinned tomatoes, etc.) on each shopping trip so you can offset the cost and save in the long run. But, always ensure you only take what you need so there's enough for everyone.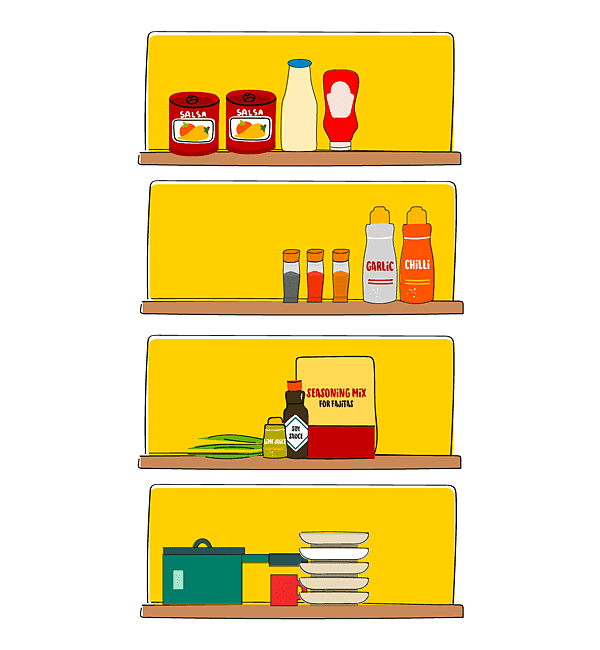 Cupboard Essentials
Here are a few of our favourite bits and pieces to keep in the cupboard, ready to transform budget meals into family favourites.
A spoonful of salsa goes a long way when it comes to making a sandwich, burger or wrap a bit more exciting. Choose a bottle or jar that will stay fresh in the fridge long enough to cover several meals.
Stock your spice rack for a quick fix. Chilli flakes, paprika and garlic powder are wonderfully versatile and our seasoning mixes are ideal when you're looking for a one-stop solution for chilli, fajitas and much more.
Soy sauce isn't only great in Asian-inspired dishes, it's also a handy all-rounder for adding a burst of salt and flavour when cooking veggies or meat.
Let your veggies be at their best with the help of some fresh herbs. Coriander is a particularly versatile option, as is parsley and basil, while mint is handy for both sweet and savoury dishes.
There are a few fresh garnishes and additions that are relatively cheap to buy but pack a punch. Some favourites are sliced spring onions for crunch and lime juice to add some zing to your meal.
From budget family meals to easy recipes for one, we've pulled together our top meals ideas that help you save money in the kitchen.