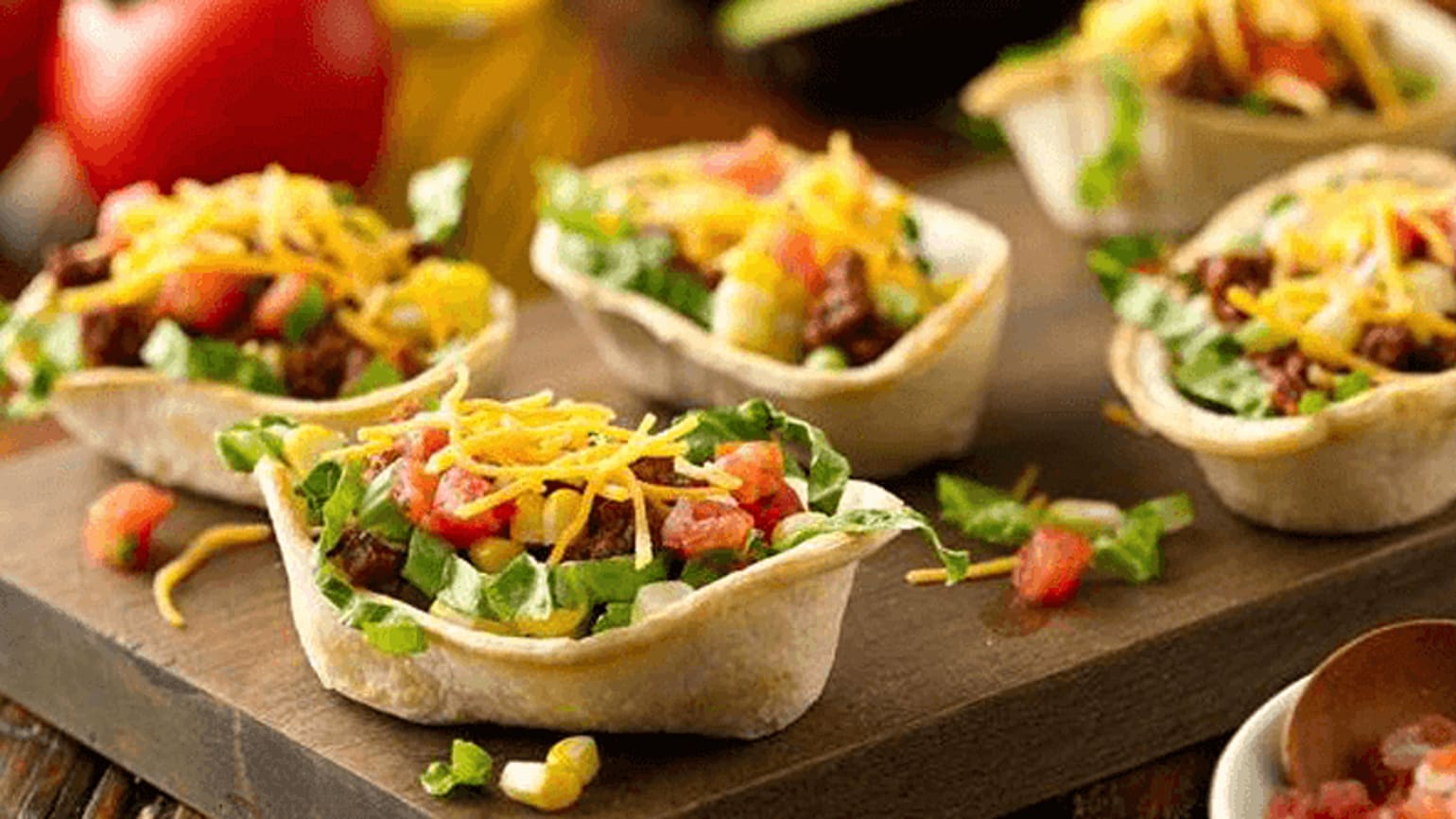 Mini Mince & Olive Stand 'N' Stuff™ Tacos
Try these fun new tacos for your next taco salad night; they will be a hit with both adults and kids!
Ingredient List
1 pack Old El Paso™ Mini Stand 'N' Stuff™ Soft Flour Tortillas
500 g mince beef (15% fat)
1 pack Old El Paso™ Garlic & Paprika Seasoning Mix for Tacos
Lettuce, finely chopped
125 ml grated cheese
1 can Green Giant™ Sweet Corn
1 packet spring onions, chopped
Olives, sliced
125 ml soured cream
1 avocado, sliced
Old El Paso™ Thick 'n' Chunky Mild Salsa
Preparation
In 25 cm non-stick frying pan, cook mince beef over medium-high heat 5 to 7 minutes, stirring frequently, until thoroughly cooked; drain. Sprinkle with taco seasoning mix. Cook until beef is coated with seasoning, stirring occasionally.
Heat tortillas as directed on package.
To serve, divide mince beef evenly among tortillas and top with lettuce, cheese, sweet corn, spring onions, olives, soured cream, sliced avocado and salsa. Enjoy!