The Ultimate Guide To Student Cooking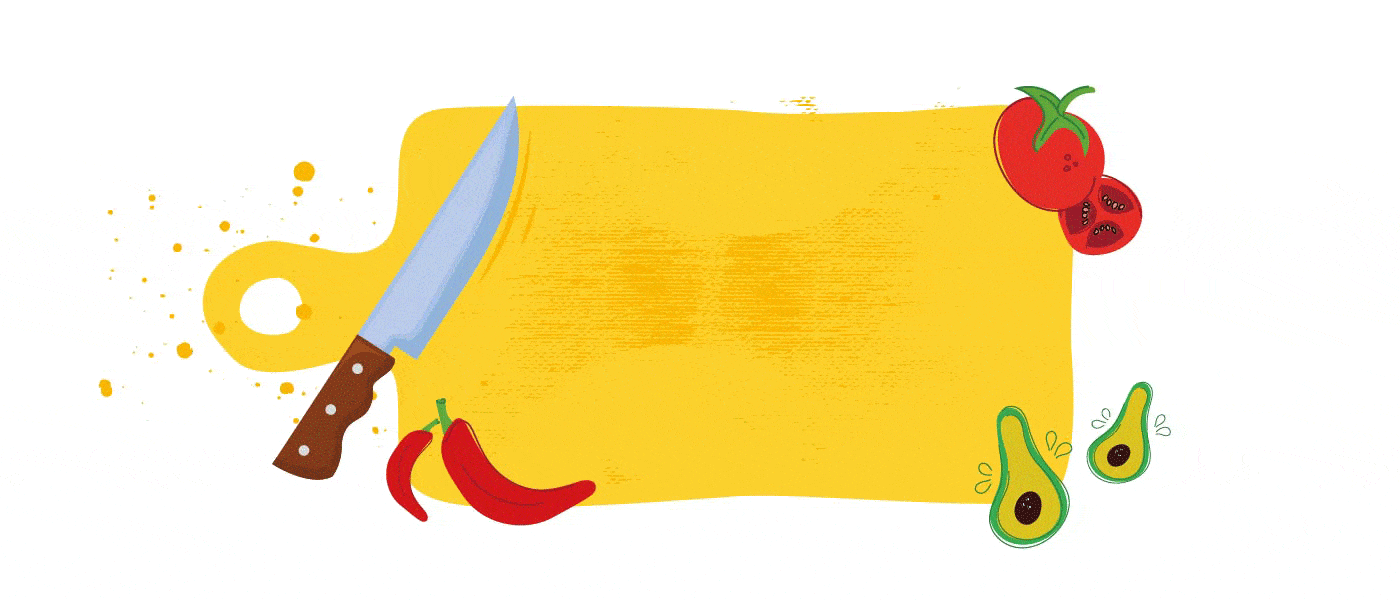 Whether you're returning to uni or going for the first time, it can be hard to adjust to student life after a summer off. And as much as it's great to have your freedom, when it comes to meals, there's only so much toast a person can take! Level up your culinary skills with our ultimate guide to student cooking and you'll be whipping up budget-friendly bites in no time.
Basic Cooking Tips for Students
Get to know the basics with these top student cooking tips.
Know your portion sizes
Pasta and rice go a lot further than you think, while meat tends to shrink once it's cooked. When measuring out dry pasta and rice, a portion size is around 75g, while a portion of cooked meat should be roughly the size of your palm.
Get your 5-a-day
You've heard this one before, but we'll say it again. Five servings of fruit and veg every day will keep you in top shape and stop the brain fog rolling in when you're halfway through that essay. Chop carrots, peppers, onions, and mushrooms and throw them into a stir-fry for a tasty and easy student meal or blitz up a fruit smoothie to kick-start your day.
Get to grips with seasoning
Seasoning can make a world of difference to your food, so don't be afraid to experiment. Dried seasoning lasts for a long time, so stock your cupboard with salt, pepper, herbs and spices. You can also pick up some

seasoning mixes

to make your favourite dishes pop.
Meal prep like a boss…
Meal prepping is a great way to save time throughout the week. Make extra portions of your favourite meals and pop them in the fridge or freezer for a quick dinner later. Lasagne, curry and

enchiladas

are all popular student meals and great to make ahead of time.
Stay out of the danger zone
You might think rice can't be reheated, but that's not true! You just need to ensure leftovers are cooled fast and don't leave out at room temperature for too long. It's all about avoiding the temperature danger zone, between 8°C and 60°C, where the risk of developing harmful bacteria is higher. Refrigerate in an airtight container, then sprinkle with some water and cover with a damp paper towel to reheat in the microwave.
Be extra careful with raw meat
Speaking of food poisoning (you really don't want to get it, trust us), it's best to use a different chopping board for raw meat. And always wash your hands, knives and any other utensils thoroughly straight after handling.
Take the kettle shortcut
Need boiling water to cook vegetables, pasta, rice or boiled eggs? Pop the kettle on – it's much faster than boiling water on the stove and more energy efficient, too.
Don't forget the fish
If you're a meat-eater, it can be easy to forget about

fish

(and feels a little scary to cook it, too). But two portions every week is best for your health; and there are lots of easy-to-cook options available from the supermarket, no gutting required. Canned tuna and salmon are also great to have on hand for a quick meal.
Go for it!
Finally, don't be scared to get creative with cooking! There's a mountain of recipes at your fingertips and lots of easy meals to cook as a student. Google new dishes that include your favourite ingredients or use our recipe quiz below to spark some inspiration.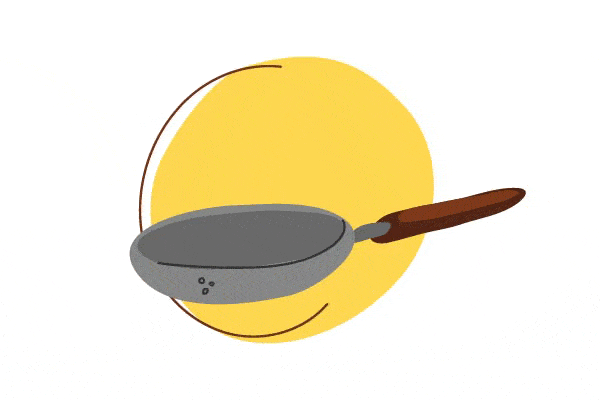 Top Kitchen tips
Now you're all set with the basics of student cooking – so let's make sure your kitchen has everything you need![No text in field]
Sort your storage
There's no point getting organised with your meals if you've got nowhere to keep them. Pick up some plastic containers at the supermarket to make sure you always have a safe place to store your cooked meals. They're also great for packing lunches and snacks to throw into your bag and help you survive a long study session. Open packets of pasta and rice will also last longer (and create less mess) if you keep them in a sealed container.
Get the gear…
You don't need expensive pans, but a few cooking basics will go a long way. A large pot is great for making batches of soup, curries, casseroles, pastas and lots of other easy student meals. A smaller pan will also come in handy for making individual portions, boiling eggs or heating things up. And a non-stick frying pan will become your best friend in the kitchen, so make sure you have one of these on your shelf.
…and take care of it!
Now you're stocked up with your shiny new pans, let's make sure they stay that way! Soak them as soon as you're finished using them to make cleaning much easier, then clean them with a sponge that won't damage the surface of the pan. And never use metal utensils on non-stick cookware.
Invest in a microwave
If you don't have one already, a cheap

microwave

can make all the difference to your kitchen. Not only does it let you cook food quickly, it's great for defrosting and reheating meals too. And when you come home hungry, having a

microwave

handy might just stop you reaching for the takeaway menu!
Make a rota
Creating a student cooking and cleaning schedule with your flatmates might sound boring, but it will actually make for a much happier household. The last thing you want after a long day of lectures is to wash your flatmate's dirty dishes before you can cook dinner. So, sit down together and decide on your rota – then impress your friends with your new-found cooking skills!
Keep it clean
On that note, a clean kitchen doesn't only make it easier for you to cook meals, but it's also better for your health. Mess and dirt in the kitchen can attract unwelcome visitors and be a breeding ground for germs. Make sure you've got plenty of cloths and cleaning spray and wipe the worktops every time you finish cooking.
Get a helping hand
There are all sorts of kitchen gadgets out there, but some are more useful than others. A basic set of kitchen scales, or even a set of measuring cups, will help you understand portion sizes and follow recipes exactly.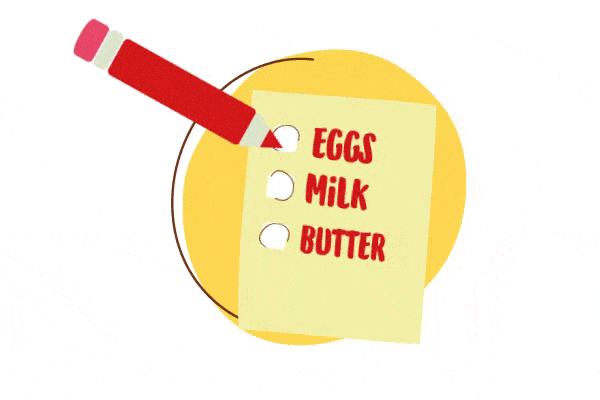 Student Food Shopping Tips
Time to go shopping! Here's a few tips to make sure you don't trip at the last hurdle.
Plan your meals
This goes hand in hand with meal prepping and is the best way to keep cooking easy and save money too. Choose the meals you want to eat for the week, then work backwards to make your shopping list. Remember to think about your schedule and be realistic – there's nothing worse than throwing wasted food (and money!) in the bin.
Keep a list
As touched on above, we recommend keeping a list on your fridge or a note on your phone to remind yourself of the things you need to buy. Get started with a few basics like milk, butter, eggs, bread, cheese, meat, pasta, rice, and some seasoning – and don't forget to stock up on kitchen roll, tin foil and cling film while you're at it.
Stick to a budget
Planning your meals is one way to keep to your budget, but there are a few others that can help. Shopping online for pick-up or delivery can save you a lot of time and let you see what offers are available, without getting distracted by items you don't need.
Collect your rewards
You'll be spending a lot of time in your local supermarket, so make sure you sign up to their reward scheme to really benefit from your loyalty. The more you shop, the more points you'll collect, so take advantage of any offers and discounts they send your way.
Don't shop hungry!
If you head to the supermarket with an empty stomach, you'll probably leave with an even emptier wallet. Shopping while hungry can make it hard to resist loading up your trolly with extra food, so head in with a full tummy and keep your eye on the prize.
Stock up and freeze
If you have storage space, buying in bulk is cheaper than buying smaller items more regularly. Essentials like pasta, rice, oil and canned food are staples of student cooking and they all have long shelf lives. Meanwhile, bread and meat can last for months in the freezer and frozen fruit and vegetables are versatile, cheap and just as good for you as buying fresh.