Packed Lunch Ideas with Tortilla Pockets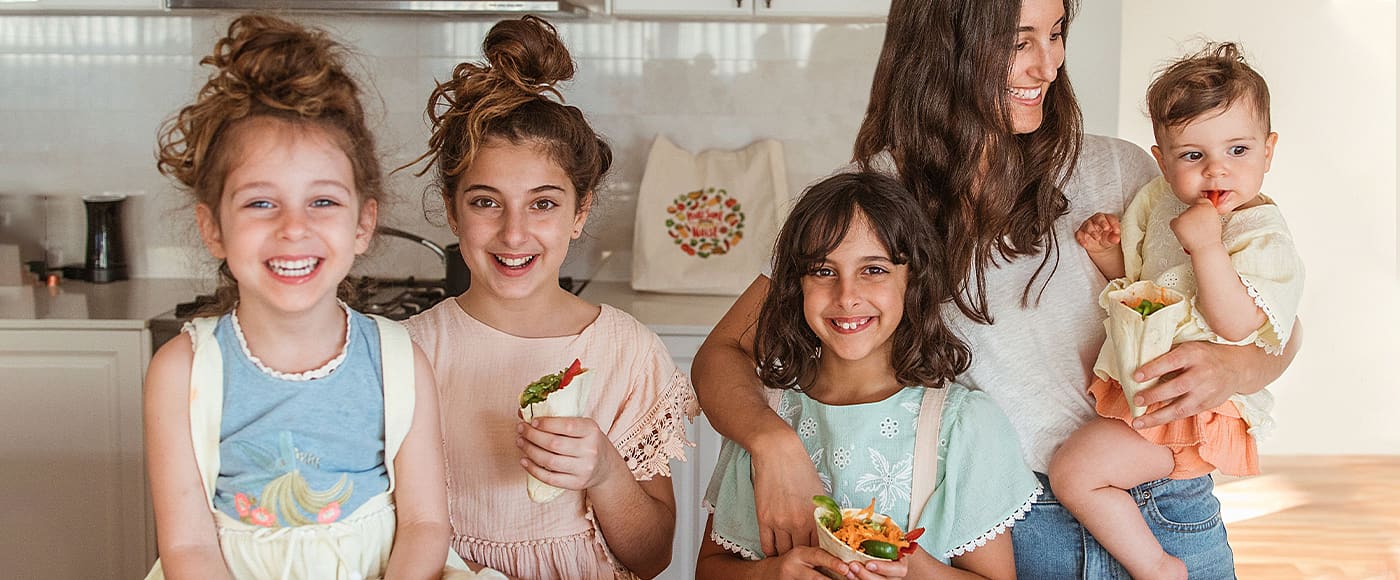 Say goodbye to sandwiches and hello to fun packed lunch ideas the whole family can enjoy. Whether you're in the mood for something sweet or savoury, hot or cold, our delicious lunch recipes couldn't be easier to make. Perfect for lunch boxes, grab our mess-free Tortilla Pockets and give our quick lunch ideas a go!
The Savoury One: Ham & Cheese Tortilla Pockets
Keep it simple with our tasty Ham & Cheese Pockets, complete with crunchy lettuce and juicy tomatoes. A perfect school lunch idea, this recipe can be put together the night before and chilled in the fridge for your packed lunch the next day. Experiment with your choice of cheese and serve with our Original Nachips™ for an added bite!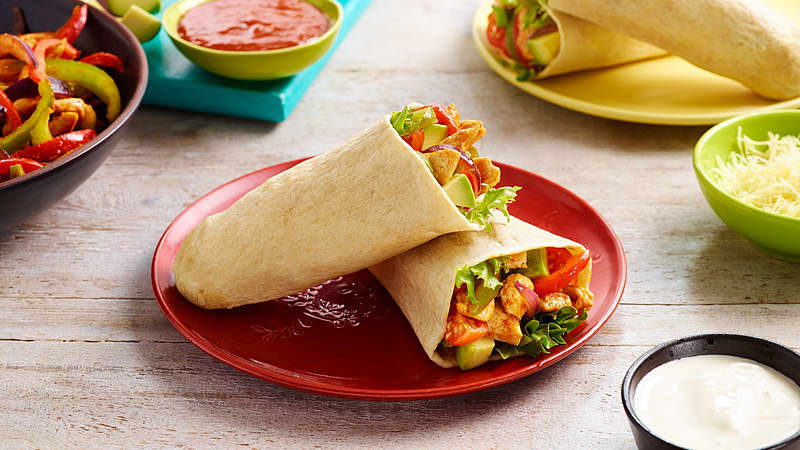 The Mexican One: Chicken Fajita Tortilla Pockets
A classic Mexican dish, spice up your lunchtime with our Chicken Fajita Tortilla Pockets recipe. The perfect working from home lunch, simply add crunchy vegetables, gooey cheese and juicy chicken for the ultimate afternoon treat. Our Tortilla Pockets have made it even easier to enjoy fajitas – simply stuff them full and dig in!
The Fresh One: Mediterranean Tortilla Pockets
Chock-full of crunchy veggies, creamy houmous and crumbly cheese, our Mediterranean Tortilla Pockets recipe is the perfect afternoon pick-me-up. An easy vegetarian lunch, mix and match your veg to make it your own and top with feta cheese for a true taste of the Mediterranean. Pop them in your lunch box for school or enjoy on-the-go with the family.
WHAT ARE
TORTILLA POCKETS?
Tortilla Pockets are designed to make messy meals a thing of the past! It's the same delicious Old El Paso tortilla you know and love, but sealed at the bottom to stop spills and drips. Perfect for kids to make their own meal, simply fill your Pockets from the top by layering your ingredients to create a mess-free masterpiece! Delicious hot or cold, try our easy recipes and take Tortilla Pockets on-the-go in your packed lunch.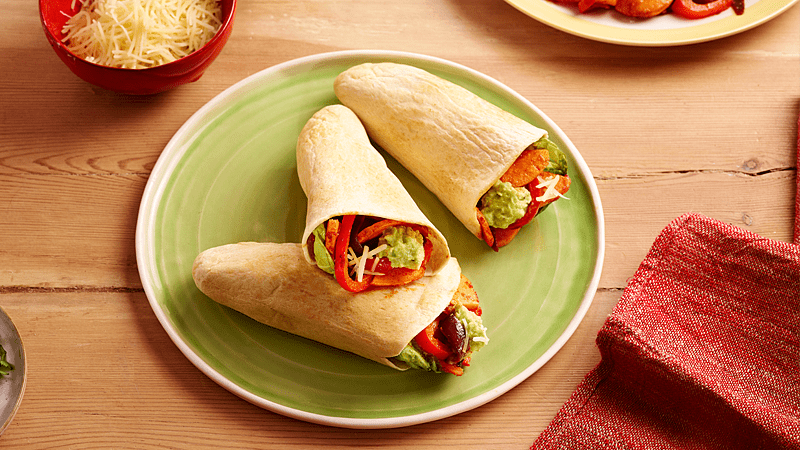 The Veggie One: Sweet Potato & Cheese Tortilla Pockets
Looking for an easy vegetarian lunch idea, instead? Try our Sweet Potato & Cheese Tortilla Pockets recipe for a flavourful dish that can be enjoyed hot or cold. Mix things up with your choice of cheese, from classic Cheddar cheese to mozzarella, or try swapping the sweet potato for butternut squash!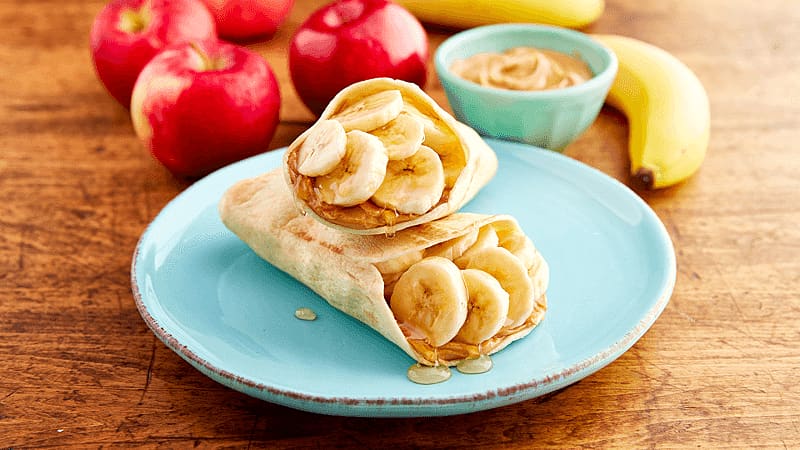 The Sweet One: Peanut Butter & Banana Tortilla Pockets
Satisfy your sweet tooth with our irresistible Peanut Butter & Banana Pockets! A great packed lunch idea for kids, all you need is your favourite peanut butter, ripe bananas and sweet honey to drizzle on top. Don't have any peanut butter in the cupboard? Almond butter is a delicious substitute for this lunch recipe.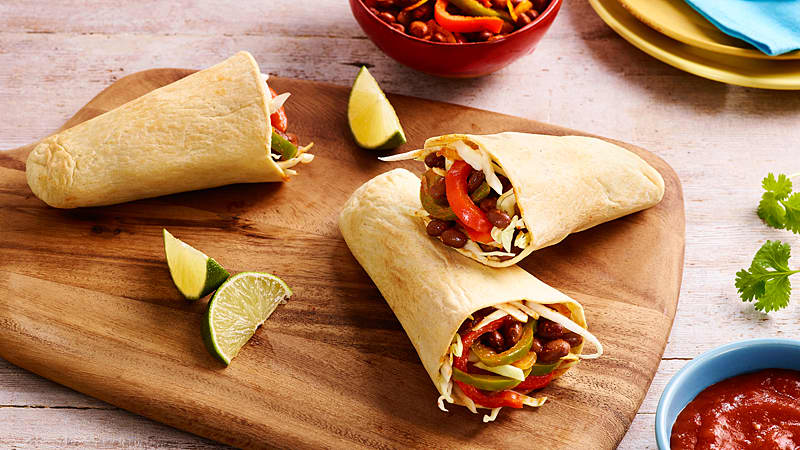 The Vegan One: Crunchy Bean & Pepper Tortilla Pockets
Our Crunchy Bean & Pepper Pockets are a quick lunch box idea you can make with only a few ingredients. Packed full of colourful peppers and tasty beans, this vegan recipe will become your go-to midday meal! Don't have any peppers or black beans? Swap the beans for any pulses in the cupboard and try frying some mushrooms or courgettes, instead.
TORTILLA POCKETS
LUNCH TIPS
Our Tortilla Pockets come packaged as two sets of 4 tortillas, so you can prepare in two batches and keep in the fridge– perfect for trying different lunch recipes!
Need a hand to fill your Pockets? Pop it inside a cup and use both hands to add your filling.
Use a small spatula to push your ingredients down into the Pockets and make sure you pack them full!
Like to plan ahead? Make your Pockets the night before, wrap in clingfilm or a resealable bag and chill in the fridge ready for lunch the next day.
Cooking vegan or vegetarian? Always read the labels to ensure each ingredient is suitable for your dietary requirements. Products and ingredient sources can change.