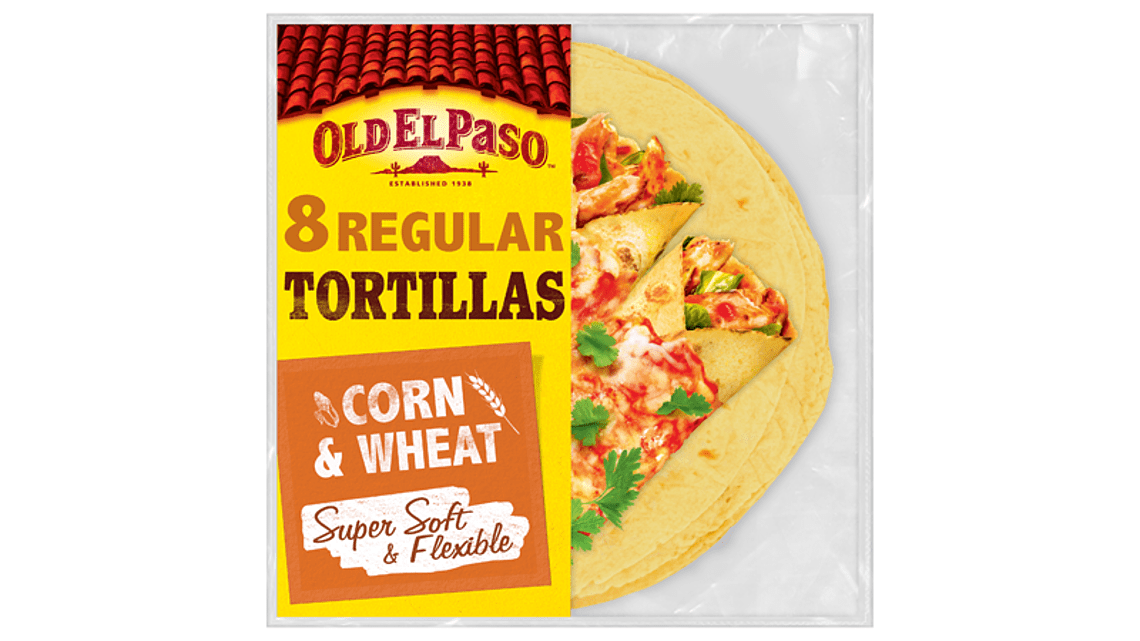 8 Regular Corn Tortillas
Our corn tortillas were perfected on the vibrant streets of El Paso and have been a staple in Mexican cooking for generations. Made from fresh pressed dough balls and oven baked until soft and toasty, they have a deliciously rustic flavour and are perfect with everything from chicken enchiladas for two to cheese quesadillas for ten.
Nutrition Facts

Just Add
750 g chicken
3 peppers
1 onion
From time to time, reformulations of products may alter nutrient value, ingredients and/or allergens. Maintaining on-line information accuracy at all times can be difficult. In the event of a conflict between the data that is shown on this site and that which is on the package, the data on the package should be the primary resource for accurate and up to date data for the product in the package.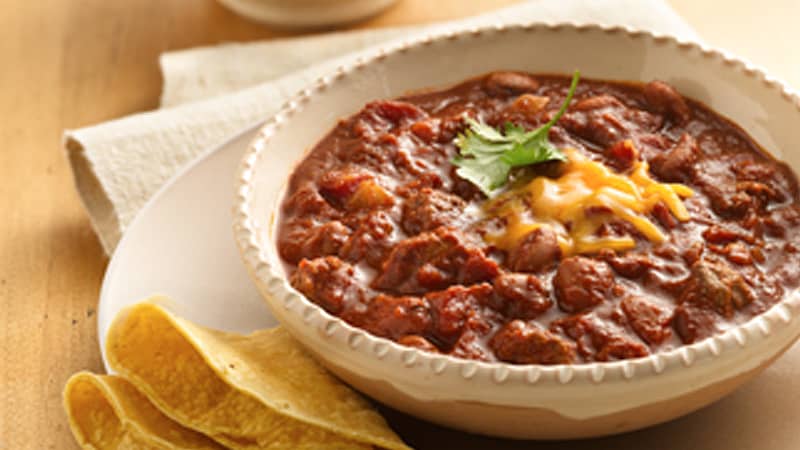 Easy Chilli Mole
This is a much easier, yet equally tasty, version of the typical long-cooking authentic Mexican main. This mole is made with beef, tomatoes and chilli beans, ready in just 40 minutes.
Get Recipe