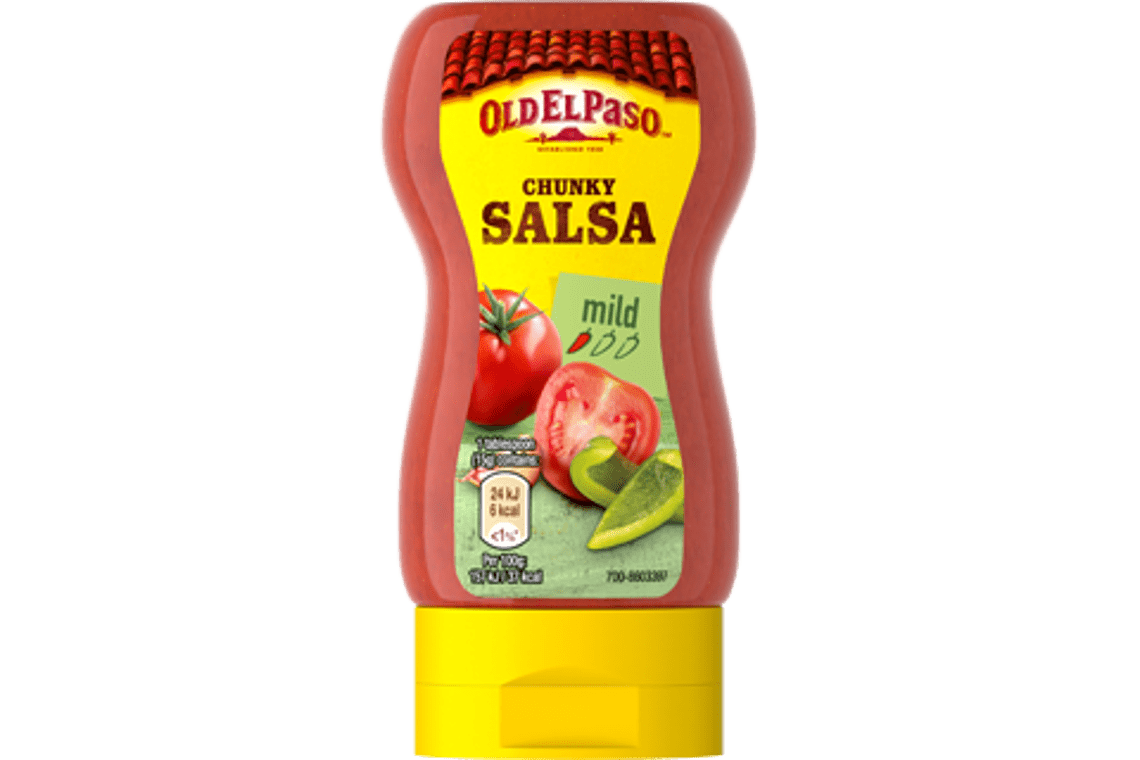 Chunky Salsa
Our rich and tangy salsa adds something to any Mexican dish. Whatever you're making for the family, cheesy nachos, crispy chicken fajitas or hot beef tacos, lashings of our squeezy salsa will add a real Mexican kick.
Nutrition Facts

From time to time, reformulations of products may alter nutrient value, ingredients and/or allergens. Maintaining on-line information accuracy at all times can be difficult. In the event of a conflict between the data that is shown on this site and that which is on the package, the data on the package should be the primary resource for accurate and up to date data for the product in the package.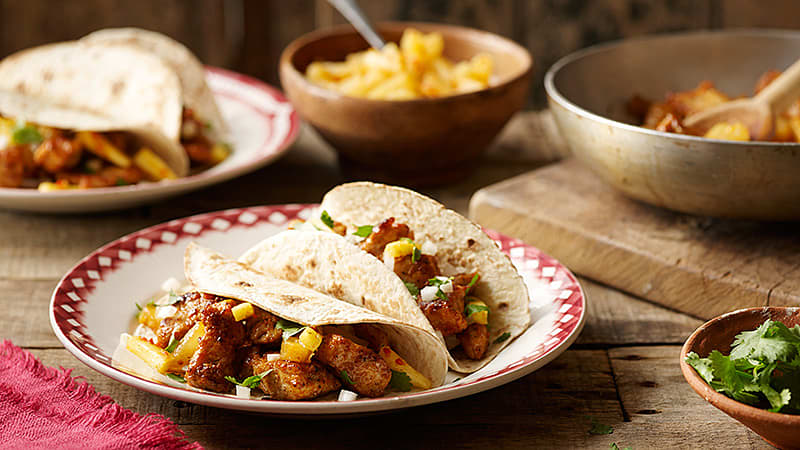 Pork Al Pastor Soft Tacos
Al Pastor is a popular dish from central Mexico and is usually made with pork, which is cut into thin strips of meat and marinated in a combination of dried chillies, spices, achiote and pineapple for a succulent, spicy but sweet dish. This dish, made with succulent pork loin, is perfect served with a tangy-sweet salsa of pineapple, onion and coriander. For an even more intense flavour why not marinate the pork overnight in the fridge or if you don't fancy pork, just substitute for chicken.
Get Recipe