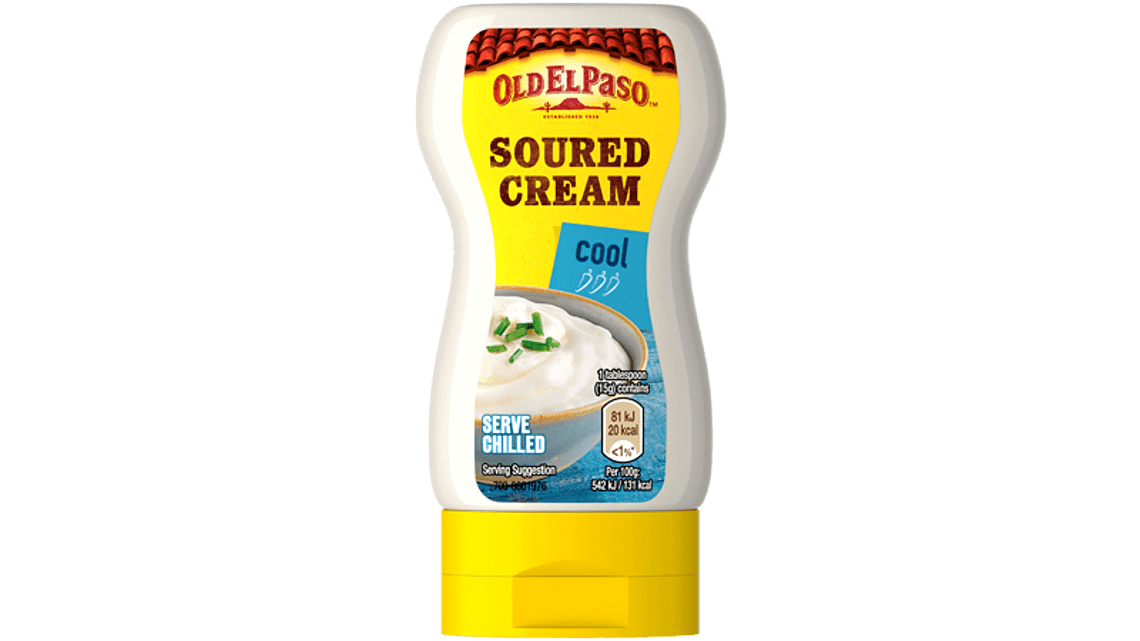 Soured Cream
Our cool soured cream topping will take the heat out of your burrito, fajita or taco. Throw a dollop on the side of some nachos for a rich and creamy dip.
Nutrition Facts

From time to time, reformulations of products may alter nutrient value, ingredients and/or allergens. Maintaining on-line information accuracy at all times can be difficult. In the event of a conflict between the data that is shown on this site and that which is on the package, the data on the package should be the primary resource for accurate and up to date data for the product in the package.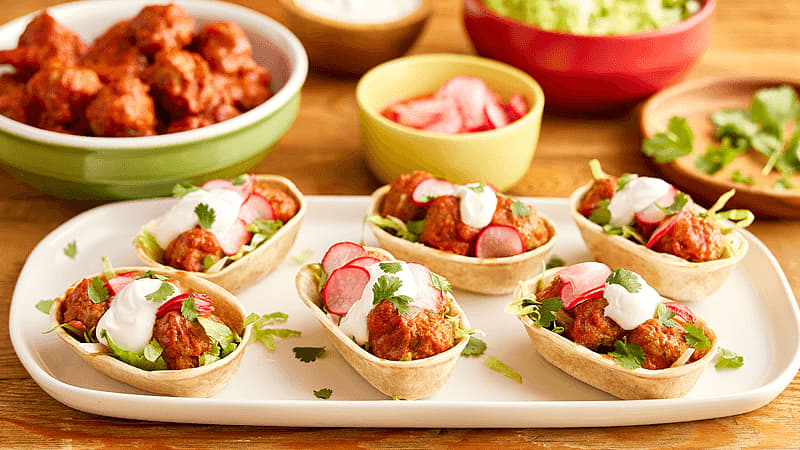 Slow Cooker Mini Chilli Meatballs in Mini Tortilla Boats
These mini tortilla boats filled with tiny lamb meatballs in a rich and spicy tomato sauce are perfect for easy entertaining.
Get Recipe