Fajita Seasoning Mix Roasted Tomato & Pepper
This Seasoning Mix for Roasted Tomato and Red Pepper Fajitas is bursting with rich and fiery flavour. We've carefully blended the perfect herbs and spices to give your fajitas the real taste of El Paso. Add some tender strips of spicy chicken, crunchy peppers and onions with a big dollop of tangy roasted tomato and pepper salsa. Dish 'em up and watch them get devoured.
Nutrition Facts

Just Add
500 g chicken
2 Peppers
1 onion
8 Old El Paso™ Flour Tortillas
Old El Paso™ Spicy Tomato and Pepper Salsa
From time to time, reformulations of products may alter nutrient value, ingredients and/or allergens. Maintaining on-line information accuracy at all times can be difficult. In the event of a conflict between the data that is shown on this site and that which is on the package, the data on the package should be the primary resource for accurate and up to date data for the product in the package.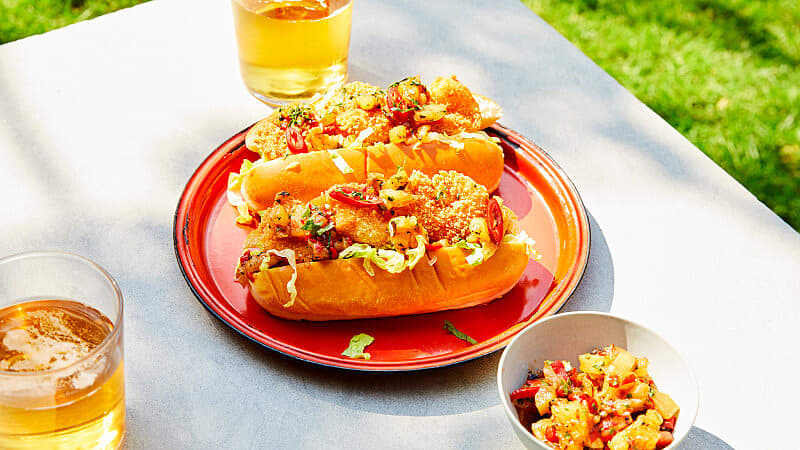 BBQ Po' Boy Prawn Rolls
An amazing alternative to burgers and hot dogs, try these Po' Boy Prawn Rolls complete with BBQ Pineapple Salsa!
Get Recipe