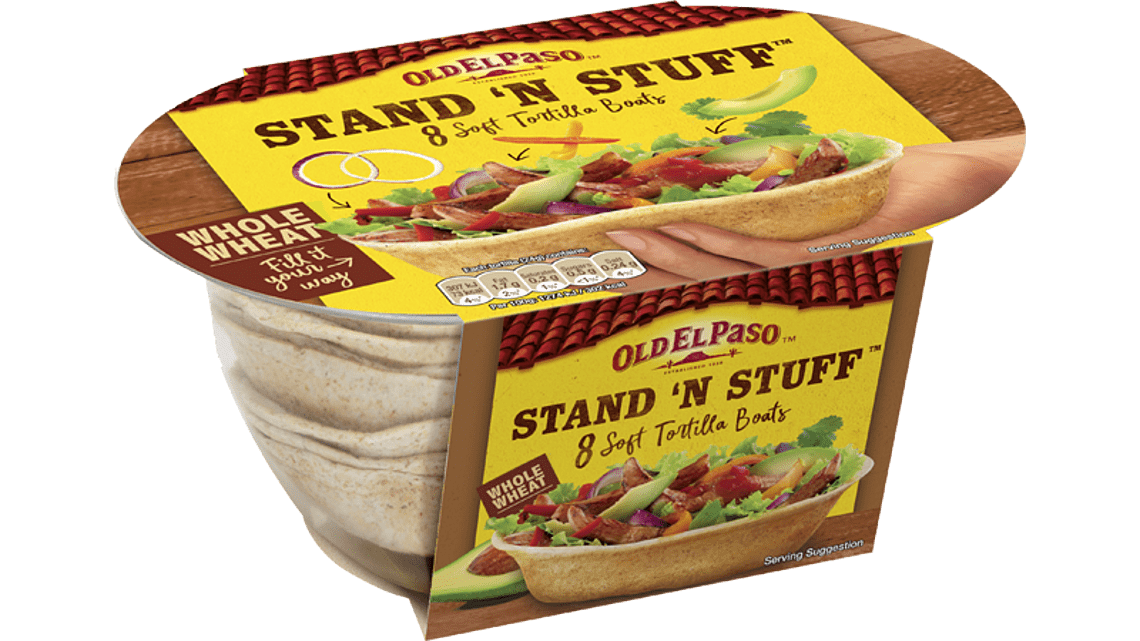 Stand 'N' Stuff™ Whole Wheat Tortillas
Whole Wheat tortillas have been a staple in Mexican cooking for generations. Stand 'N' Stuff Soft Whole Wheat Tortillas are extra soft, yet specially shaped to hold in all of the mouth-watering filling at every bite.
Nutrition Facts

Just Add
500 g minced beef
1 Seasoning Mix for Tacos
1 lettuce
2 tomatoes
125 g Grated Cheese
1 Thick 'n' Chunky Salsa
From time to time, reformulations of products may alter nutrient value, ingredients and/or allergens. Maintaining on-line information accuracy at all times can be difficult. In the event of a conflict between the data that is shown on this site and that which is on the package, the data on the package should be the primary resource for accurate and up to date data for the product in the package.
Beef and Avocado Whole Wheat Tacos
The smooth creaminess of avocado works so well with the flavourful beef in this quick and easy weeknight dinner.
Get Recipe