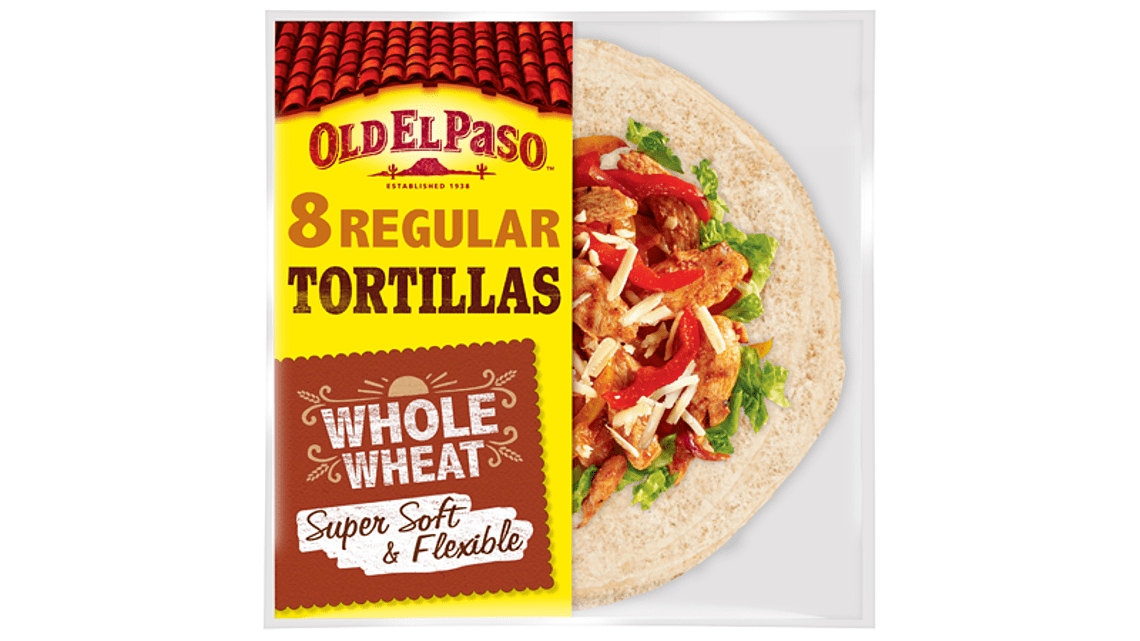 Whole Wheat Tortillas 8 Pack
Our golden-brown Whole Wheat Tortillas are made from fresh dough balls, pressed and oven baked for a soft texture and toasty flavour. Wrap them around anything from succulent beef, crunchy veg and chunky guacamole to juicy chicken with peppers, onions and lashings of soured cream.
Nutrition Facts

From time to time, reformulations of products may alter nutrient value, ingredients and/or allergens. Maintaining on-line information accuracy at all times can be difficult. In the event of a conflict between the data that is shown on this site and that which is on the package, the data on the package should be the primary resource for accurate and up to date data for the product in the package.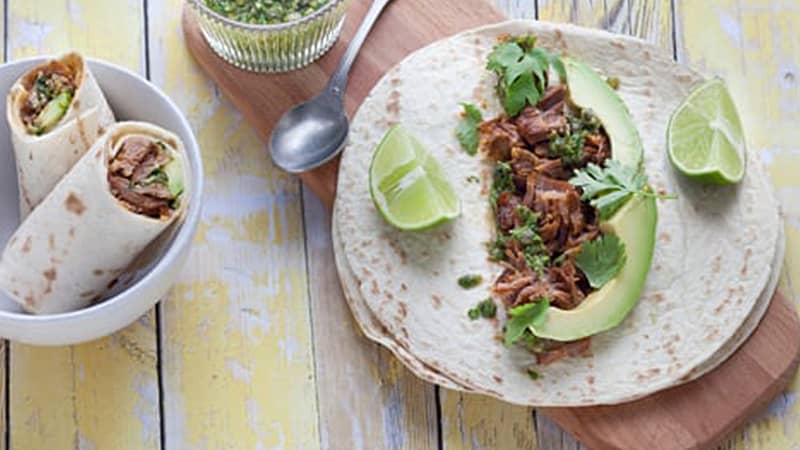 Roasted Pork Burritos, With Avocado and Salsa Verde
Roasted pork burritos, with avocado and salsa verde. Pork based Mexican recipe for four people.
Get Recipe