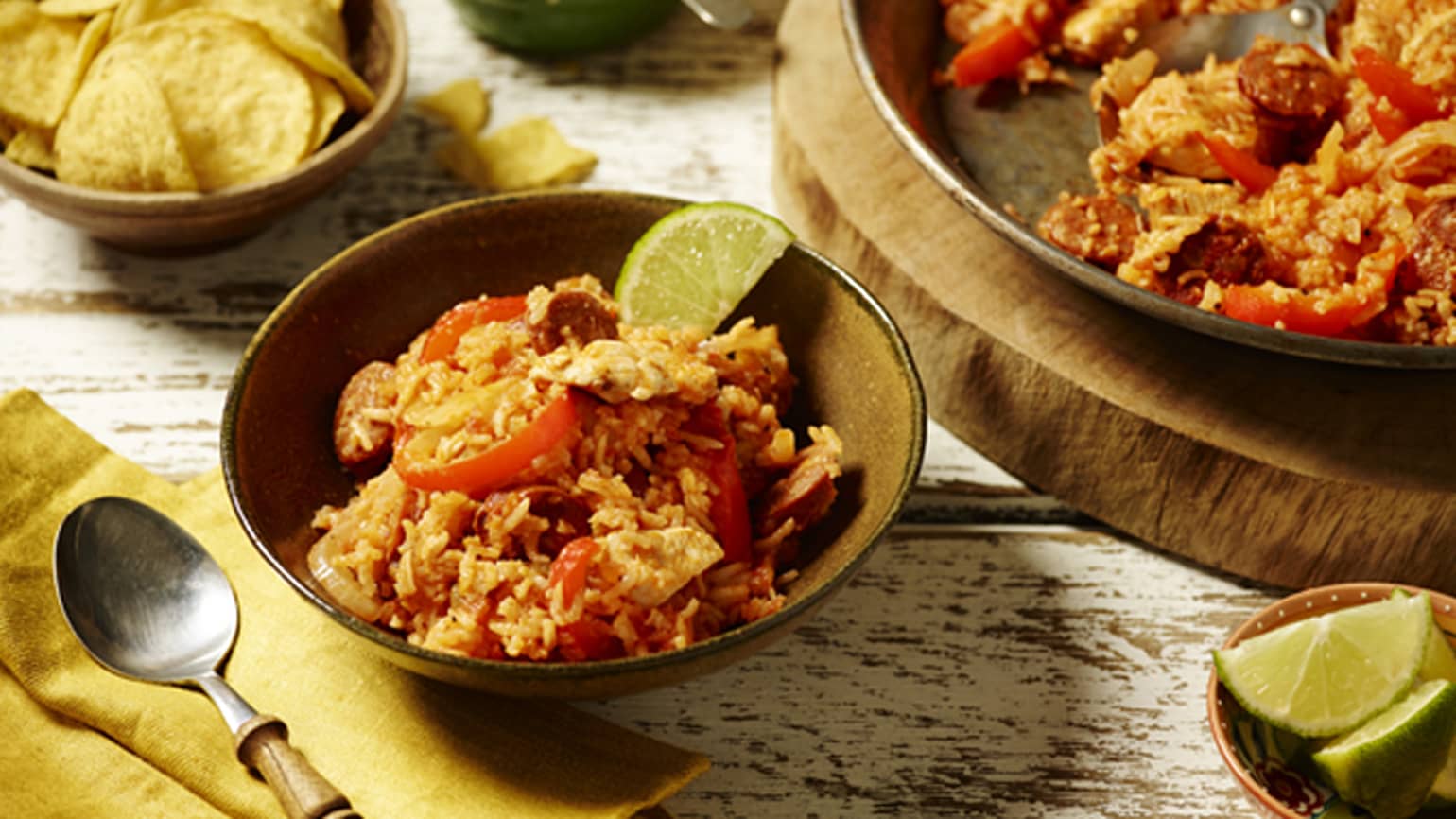 Bayou Sausage Jambalaya
Old El Paso™ Salsa provides a simple addition to this chorizo and chicken jambalaya - a hearty dinner ready in 1 hour.
Ingredient List
1 tablespoon vegetable oil
1 onion, sliced
1 red pepper, sliced
250 g cooking chorizo, sliced
400 g boneless skinless chicken breasts, chopped
1 tablespoon Cajun seasoning
2 jars (226 g) Old El Paso™ Salsa
250 g basmati rice
850 ml water
To Serve
Preparation
Heat the oil in a large non-stick pan and cook the onion and pepper, over a medium/high heat, for 5 minutes, then add the chorizo and chicken pieces and cook for a further 5 to 10 minutes until cooked through and golden. Stir in the Cajun seasoning for the last 2 minutes.
Pour in the salsa, rice and water and stir to combine. Bring to a boil, then turn down to a simmer, cover and cook, stirring occasionally, for 15-20 minutes, until the liquid is absorbed and the rice is cooked through. Season and serve with lime wedges.
Expert Tips
Stir through a pack of baby spinach leaves at the end for a quick vegetable addition.
For an added kick, why not add in some chopped fresh red chilli. Stir in for the last 2 minutes of cooking the chorizo and chicken.
Serve with Old El Paso™ Original Nachips™ and salsa.