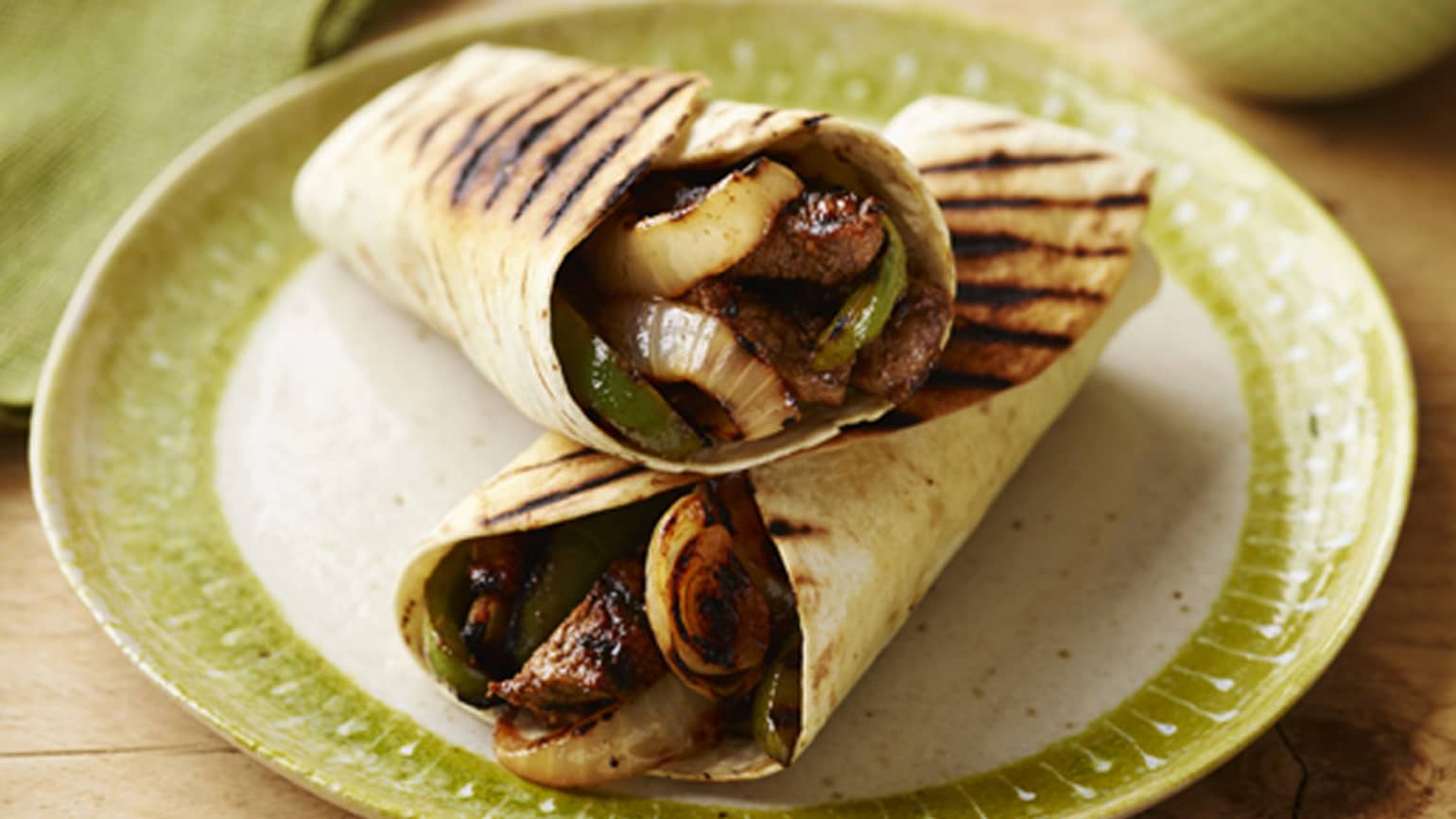 Griddled Beef Fajitas
Griddling the steak and vegetables gives these fajitas a chargrilled smokiness that adds an extra dimension to the regular fajita.
Ingredient List
Fajitas
250g beef sirloin steak, sliced
2 thick slices onion, separated into rings
1/2 green pepper, sliced
2 tablespoons Old El Paso™ Smoky BBQ Seasoning Mix for Fajitas
2 tablespoons lime juice
4 Old El Paso™ Super Soft Regular Flour Tortillas
To Serve
Old El Paso™ Thick 'N' Chunky Salsa
Soured cream
Preparation
Place a griddle pan over a medium-high heat. Mix together the steak, onion, pepper and fajita seasoning in a medium bowl.
Cook the steak, onion and peppers in batches for 4-5 minutes or until the vegetables are softened and the steak is cooked to the desired doneness. Remove the steak and vegetables from the griddle onto a plate and drizzle over the lime juice.
Spoon the steak and vegetables down the center of each tortilla. Bring the sides of each tortilla up and over the filling, pressing to seal.
Place the fajitas onto the griddle and cook for 1-2 minutes each side. Serve with salsa and soured cream.
Expert Tips
If you don't have a griddle pan you can simply use a frying pan.
Add chopped coriander and grated cheese to the fajitas for extra flavour.