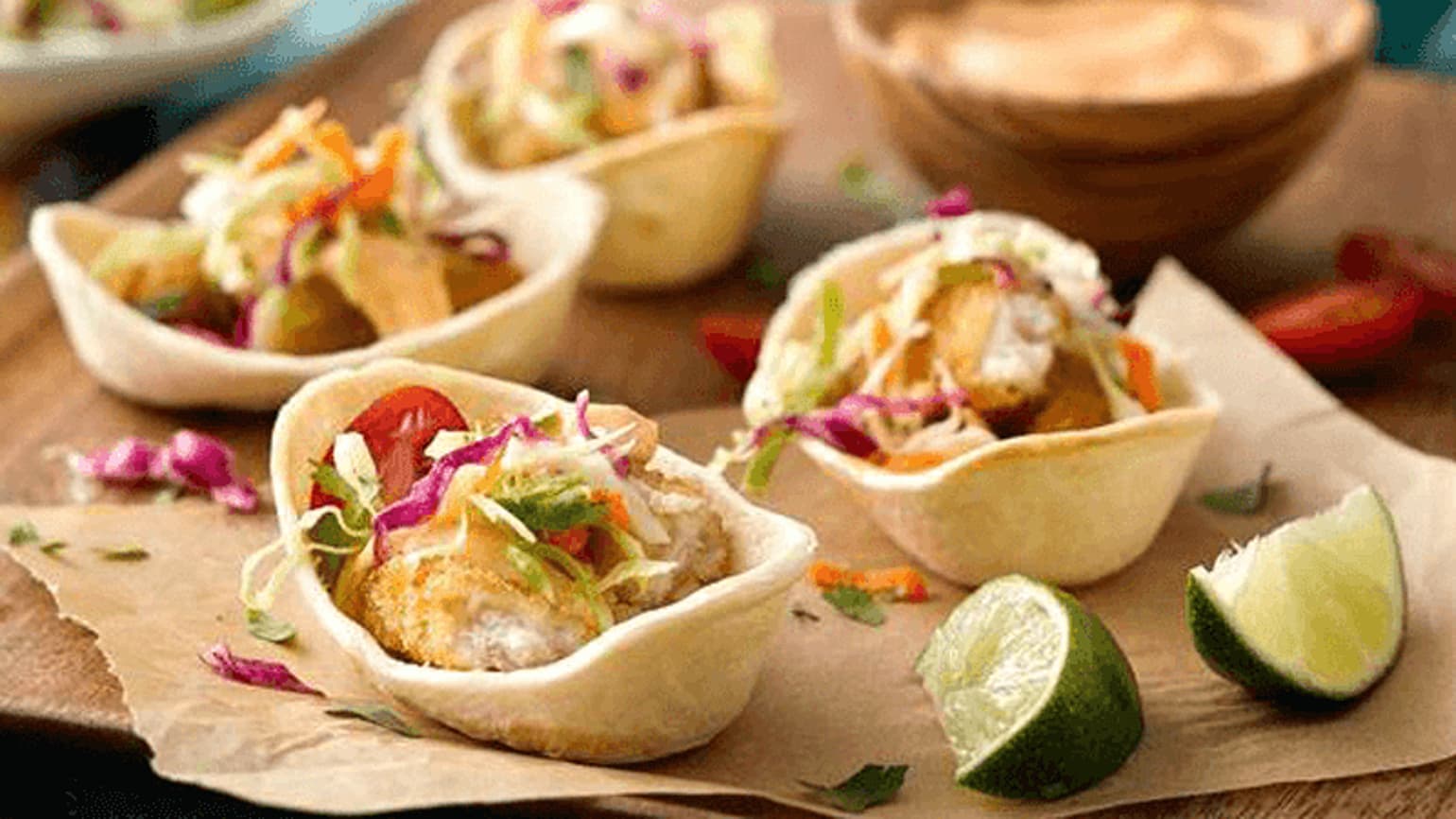 Mini Fish Finger Stand 'N' Stuff™ Tacos
No fishing for compliments from your family with this quick and easy recipe. They'll be hooked!
Ingredient List
500 g frozen fish fingers
100 g grated cabbage
2 tbsp lime coriander dressing
Fresh coriander, chopped
115 g mayonnaise
1 tsp Old El Paso™ Garlic & Paprika Seasoning Mix for Tacos
1 pack Old El Paso™ Mini Stand 'N' Stuff™ Soft Flour Tortillas
1/2 pack cherry tomatoes, diced
1 lime, in wedges
Preparation
Bake fish fingers as directed on package. Cut into small pieces.
In a small bowl mix: mayonnaise, taco seasoning mix and 1 tsp lime juice.
Meanwhile, in a medium bowl, stir together: cabbage, dressing and 1 tbsp coriander.
Heat tortillas as directed on package.
Fill each warmed tortilla with cooked fish tender and cabbage mixture.
Top with taco mayonnaise, tomatoes and a sprinkle of lime juice.
Enjoy!