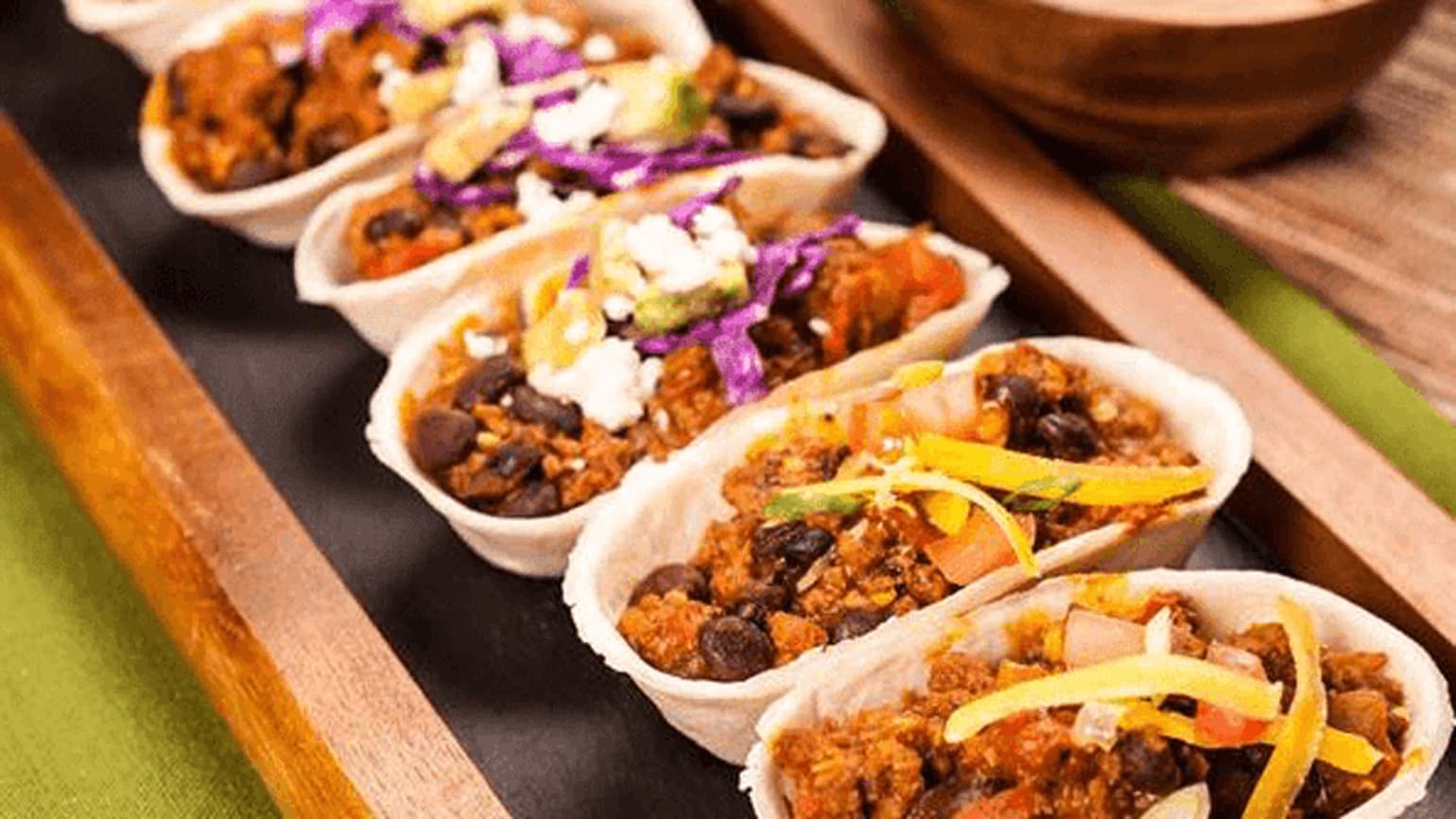 Mini Mince & Spring Onions Stand 'N' Stuff™ Tacos
This one skillet dish will make dinner time easy as can be! And even more fun when they are served in bite-sized Mini Tacos!
Ingredient List
500 g mince beef (15% fat)
160 g onion, diced
4 cloves garlic, finely chopped
1 pack Old El Paso™ Garlic & Paprika Seasoning Mix for Tacos
1 can (400 g) chopped tomatoes
115 g green chilies, diced
1 can (400 g) Old El Paso™ Black Beans
2 packs Old El Paso™ Mini Stand Stuff™ Soft Flour Tortillas
1 bunch spring onions, chopped
2 avocado, diced
1 can Green Giant™ Sweet Corn
150 ml grated cheese
Preparation
In a large frying pan, heat oil over medium high heat. Add the onions and sauté until translucent. Add the mince beef and brown, then add the garlic and cook until fragrant.
Add the chopped tomatoes, green chilies, taco seasoning, and the black beans. Cook for another 10-12 minutes or until liquid has been absorbed.
Heat tortillas as directed on package.
Place and divide the beef mixture in the tortillas and top with spring onions, avocados, cheese and sweet corn. Enjoy!