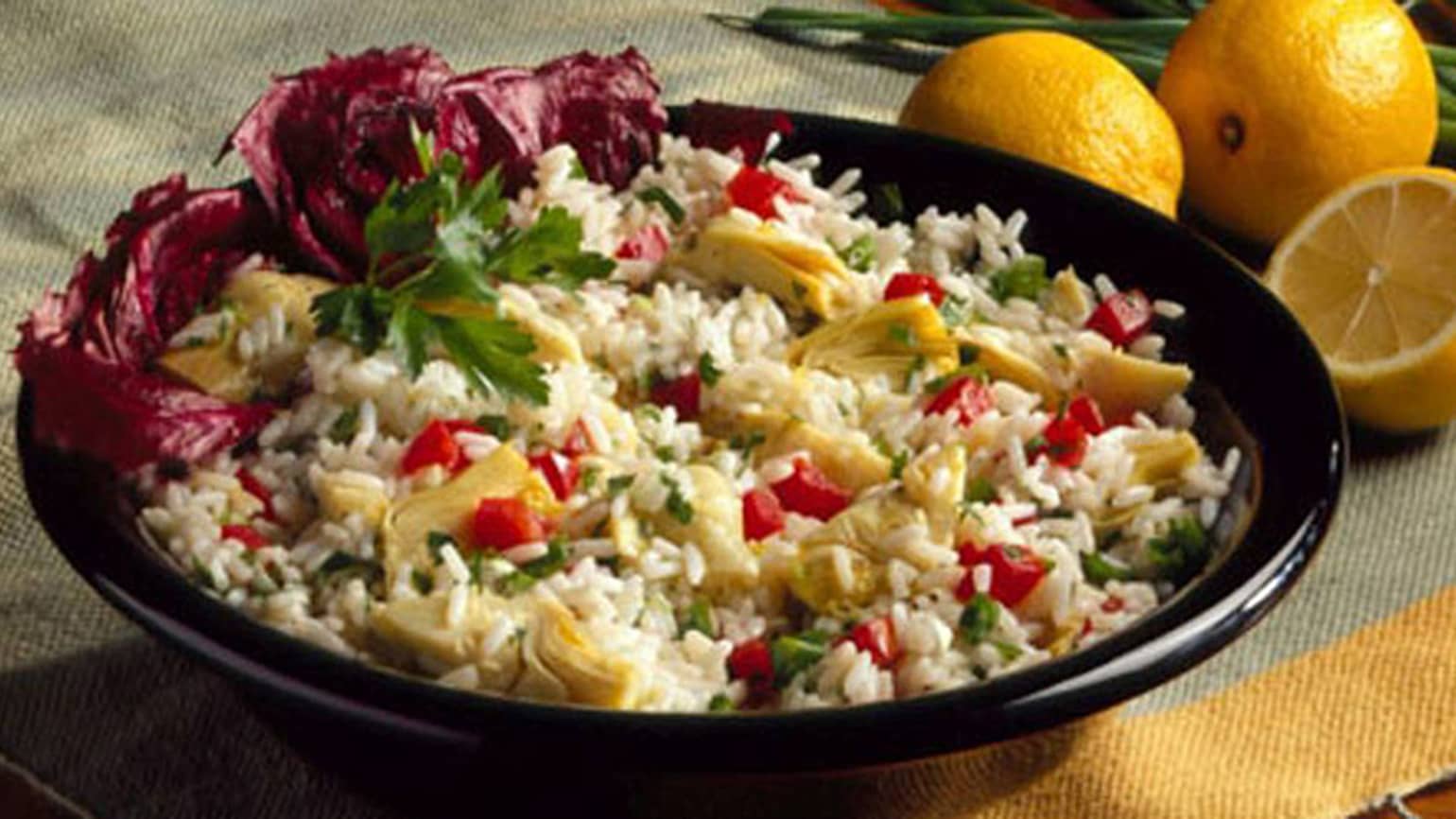 Mexican Spiced Chicken, Tomato & Rice Salad
A zesty rice salad with succulent chicken, crisp, colourful veg, tangy salsa and fresh vibrant herbs.
Ingredient List
1 packet of Old El Paso™ Original Smoky BBQ Spice Mix for Fajitas
A handful of chopped coriander
Lots of lemon wedges on the side
1 jar of Old El Paso™ Thick 'n' Chunky Mild Salsa
175 g basmati and wild rice
150 g cherry tomatoes, halved
6 salad onions, finely sliced
3 boneless, skinless chicken breast fillets, sliced
1 ripe avocado, peeled, stoned and diced
1 zesty lemon, juiced
3 tbsp corn or sunflower oil
Preparation
Tip the rice into boiling water and cook for about 25 minutes. Drain well and leave it to cool.
While the rice is cooking, grab a mixing bowl. Add the Spice Mix for Original Smoky BBQ Fajitas and a 2 tbsp of oil. Mix with half the lemon juice. Then throw in the chicken and coat it with the mixture.
Heat a griddle pan over a medium heat, then toss in the chicken and cook for 4-5 minutes each side, or cook under a preheated grill until thoroughly cooked. Cut into chunky slices.
Pour the remaining oil, lemon juice and chopped coriander into a bowl and stir it up for a zesty dressing.
Pour the dressing over the rice, add the Thick 'n' Chunky Mild Salsa, meaty chicken chunks and diced avocado.
Squeeze on a lemon wedge with a sprinkling of fresh herbs for a bit of extra zing. Grab some plates, get around the table and dig in.