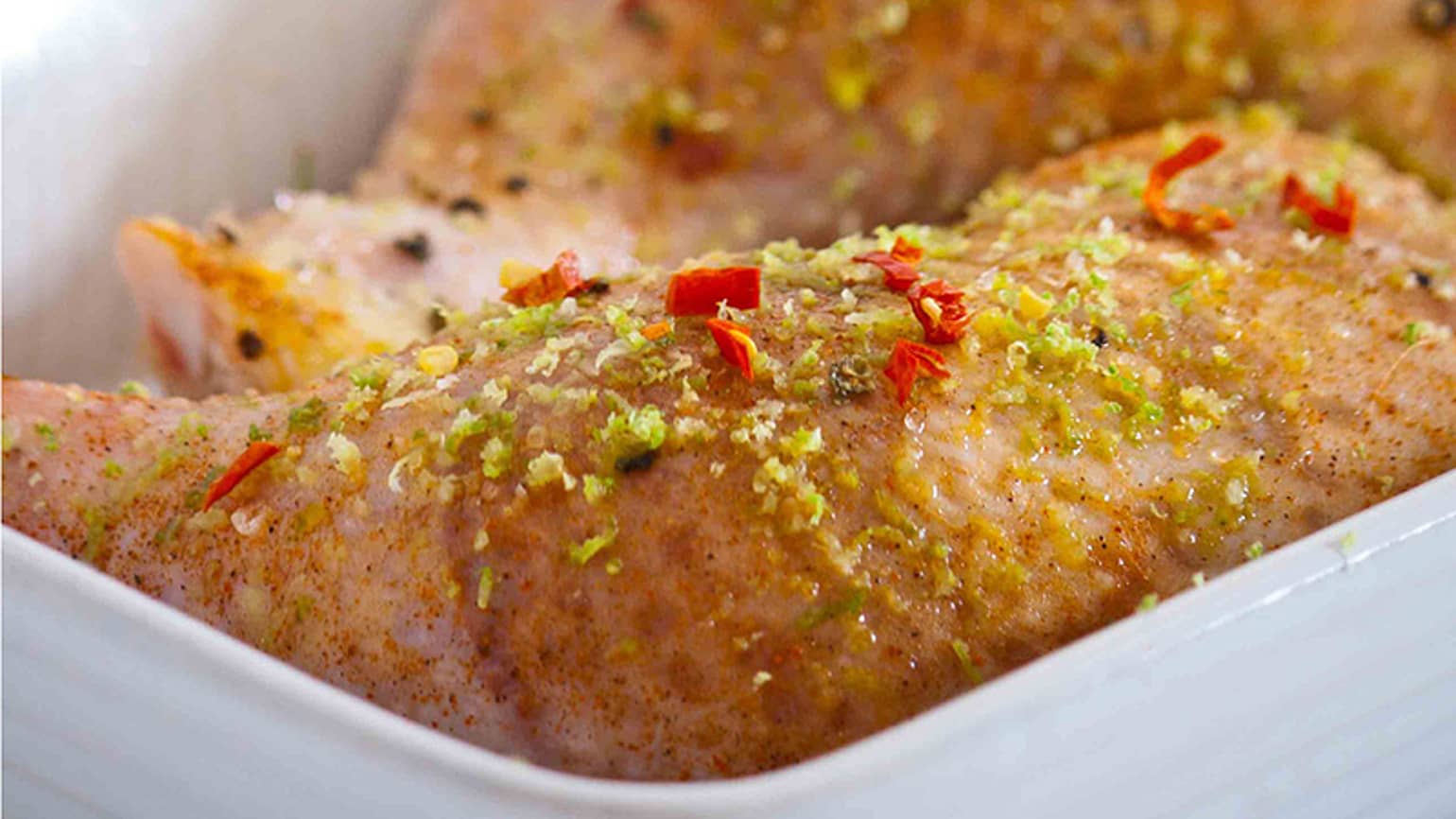 BBQ Tequila Slammer Chicken Fajitas
Tender pulled BBQ chicken, with a zesty lime marinade, wrapped up with stir-fried veggies in a soft warm tortilla.
Ingredient List
1 Old El Paso™ Spice Mix for Roasted Tomato & Pepper Fajitas
8 Old El Paso™ Regular Super Soft Flour Tortillas
4 free-range chicken legs
1 tbsp olive oil
1 lime (zest and juice)
1 red chilli, deseeded and finely chopped
25 ml tequila
1 red onion, sliced
1 yellow pepper, deseeded and sliced
1 courgette, sliced
Salad leaves
Soured cream
Preparation
Pull back the chicken leg skin, and rub in the Old El Paso spice mix all over the chicken. Cover back up with the skin, and place in a shallow dish.
Mix together the olive oil, lime juice and tequila. Pour over the chicken. Sprinkle with the lime zest, sea salt, cracked black pepper and red chilli. Leave to marinate for 2 hours or overnight.
Stoke up your barbecue, get it nice and hot, let the flames die and you're ready to cook. Add your chicken legs and barbecue for 30-40 minutes. If the chicken starts to char pan, move it to a cooler part of the barbecue. Time will depend on the size of the chicken legs. Remember to turn the chicken every now and then, and to test that the juices run clear when cooked. Don't be afraid to cook them for longer. Pull the chicken off the leg and shred into small pieces.
Quickly stir-fry the onion, pepper and courgette for 2-3 minutes.
Warm the super soft flour tortilla, following the instructions on the pack.
Pop it in the middle of the table so that everyone can make their own. Grab a tortilla, pop some salad leaves in the middle, spoon over the chicken and stir-fried veggies, a dollop of salsa and sour cream. Roll it up and tuck in.