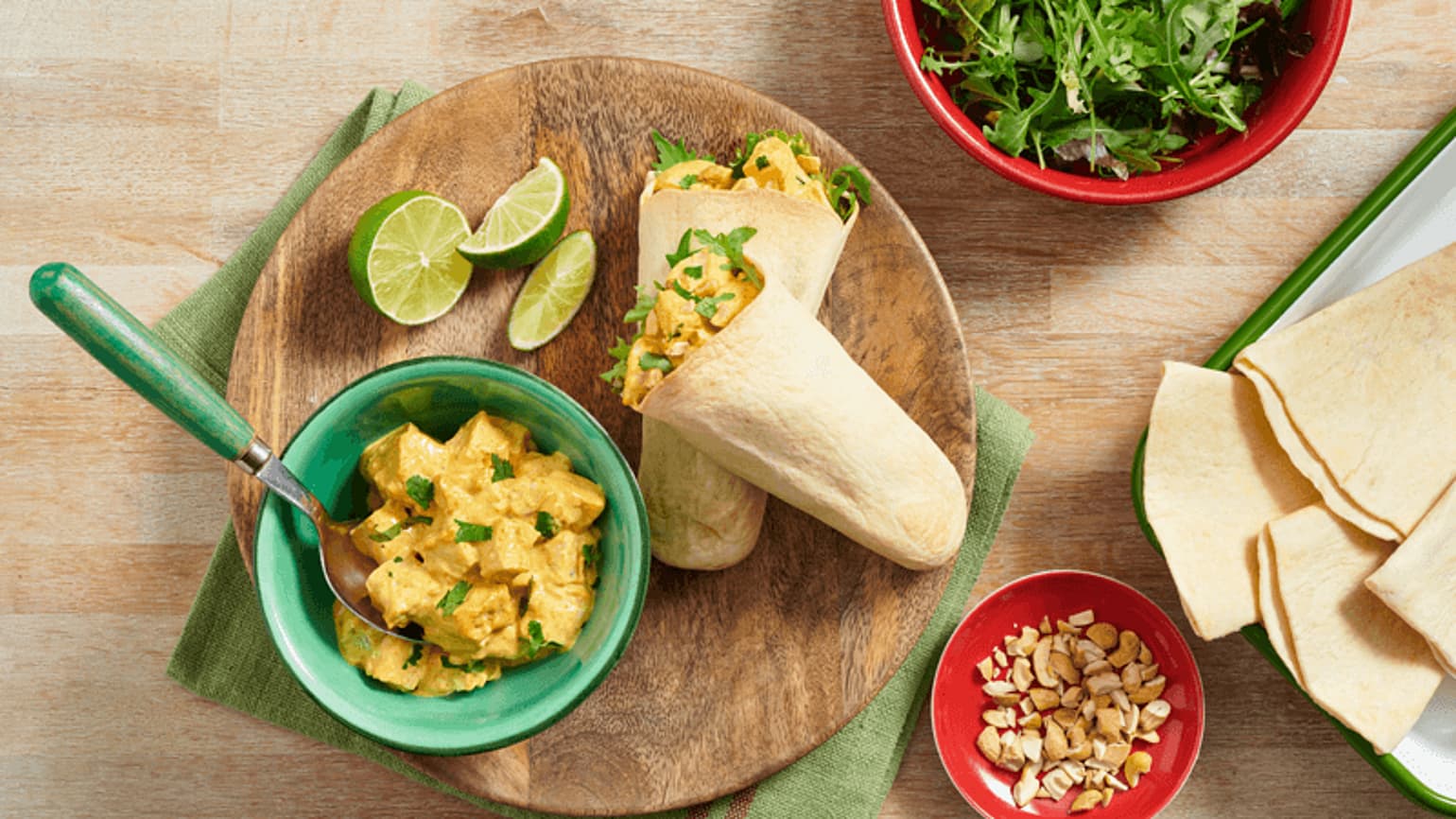 Curried Chicken Salad Pockets
For a filling on-the-go lunch or quick supper simply pile salad leaves and creamy curried chicken mayo mix into handy Old El Paso™ Tortilla Pockets™!
Ingredient List
175g mayonnaise
1 tablespoon mild curry paste (see Tips)
2 teaspoons lime juice
360g cooked chicken, skin removed and diced
1 tablespoon freshly chopped coriander
1 pack Old El Paso™ Tortilla Pockets™ (8 pockets)
75g mixed salad leaves
20g cashew nuts, lightly toasted and chopped
Preparation
Mix the mayonnaise, curry paste and lime juice together in a medium bowl. Add the cooked chicken and coriander and stir gently to coat. Season to taste with freshly ground black pepper, if you like.
Heat the pockets to pack instructions.
Serve the warm pockets with the curried chicken mixture, salad leaves and cashew nuts in separate bowls and let everyone fill their own. Alternatively layer the salad and curried chicken mixture in the pockets and top with the cashew nuts.
Expert Tips
Replace 100g of the diced chicken with 2 hard boiled eggs, shelled and chopped, if you like.
Choose a classic korma curry paste for a mild-flavoured filling, but if you prefer a spicier taste then go for a Madras curry paste.