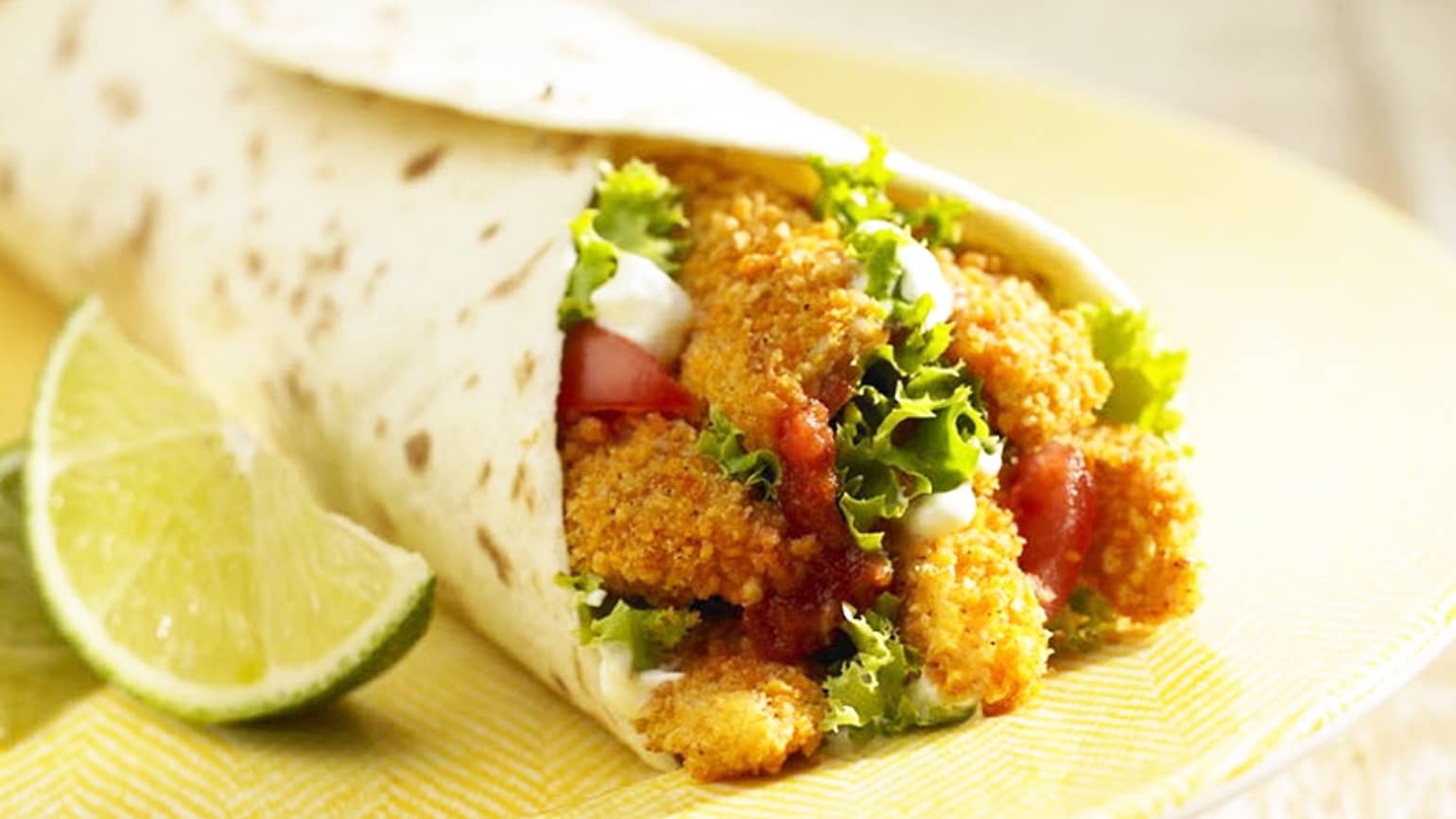 Crispy Chicken Fajitas
This recipe is a stripped down chicken fajita with only a few ingredients. But put together and you have a wonderfully delicious meal that will satisfy your cravings. The crispy chicken strips are the star of the show with juicy tomatoes and crunchy lettuce providing supporting roles with lashings of sour cream and our tasty 'Thick 'n' Chunky Salsa' topping off this tasty cast. Get together with your family and friends and enjoy this simple but delicious crispy chicken fajita!
Ingredient List
Old El Paso™ Oven Baked Crispy Chicken Fajitas Dinner Kit
500 g chicken breast
1 crispy lettuce
Fresh, juicy tomatoes, chopped
A dollop of sour cream on the side
A splash of vegetable oil
Preparation
Heat up the oven to 225°C, (205°C for fan assisted ovens), gas mark 7.
Slice the chicken into thin mouth-watering strips
Throw the chicken, 2 tbsp of vegetable oil and the Crispy Crumb Seasoning Mix into the shaker bag and shake until the chicken strips are coated in the rich spices.
Lay the chicken strips out on a baking tray and throw them in the oven for 18 minutes until the chicken is cooked through, golden brown and crispy.
Pierce the Soft Flour Tortillas packaging and microwave on full power for 35-40 seconds. To heat in the oven, remove the packaging, separate the tortillas and wrap them in foil. 10 minutes at 200°C (180°C for fan assisted ovens), gas mark 4 should do it. Keep them covered until ready to serve.
Straight from the oven, lay the crispy chicken on the warm flour tortillas and spoon over the cooling sour cream, juicy tomatoes, crunchy lettuce and our Mild Original Salsa. Then gather round, plate up and wolf them down.