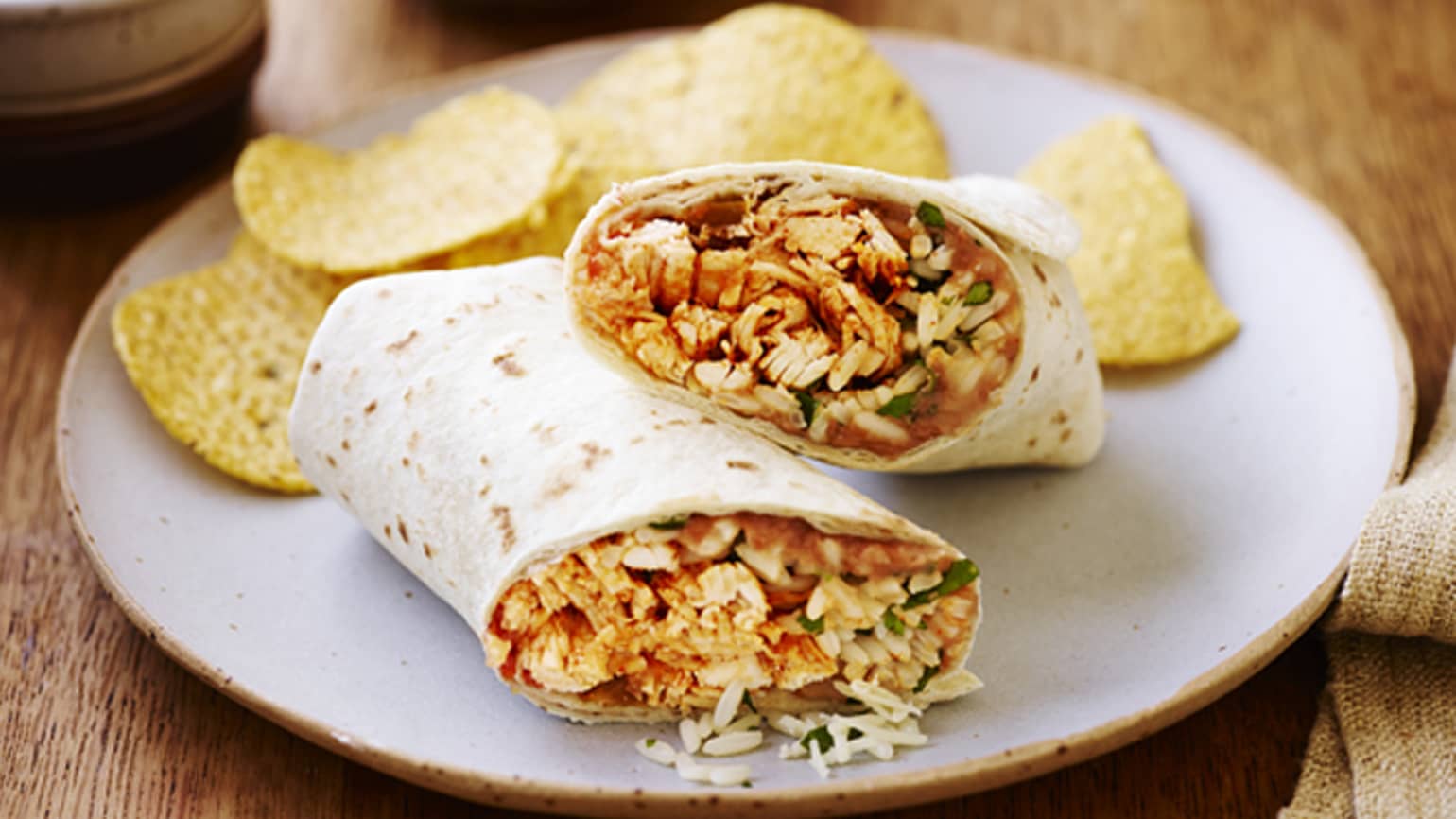 El Grande Burritos
Bring on the burritos. Stuffed with chicken, rice and salsa they're ready in minutes when you use a microwave.
Ingredient List
Burritos
1 pouch (250g) microwave long grain white rice
2 teaspoons lime juice
2 tablespoons fresh chopped coriander
300g cooked chicken, shredded
4 teaspoons Old El Paso™ Garlic & Paprika Seasoning Mix for Tacos
1 tin (435g) Old El Paso™ Refried Beans
1 pack 8 Old El Paso™ Regular Flour Tortilla Wraps
125g Cheddar cheese, grated
100g Old El Paso™ Thick 'N' Chunky Salsa
To Serve
Old El Paso™ Original Nachips™
Preparation
Heat the rice in the microwave as directed on the pouch. Transfer to a medium heatproof bowl and stir in the lime juice and coriander.
Mix the chicken and taco seasoning mix in a second medium heatproof bowl and microwave on High for 1-2 minutes until piping hot.
Warm the tortillas as directed on the packaging. Spread about 2 tablespoons refried beans down the centre of each tortilla. Top each with 1/6th of the rice followed by 1/6th of the chicken mixture. Top with the grated cheese and salsa. Fold or roll up and serve with Nachips™.
Expert Tips
For veggie version replace the chicken with sliced peppers, strips of carrots and sliced mushrooms. Stir-fry in a little hot oil for 3-4 minutes until just tender.
If you want to add extra spice, stir a chopped red chilli into the chicken mixture or add a dash of hot chilli sauce.