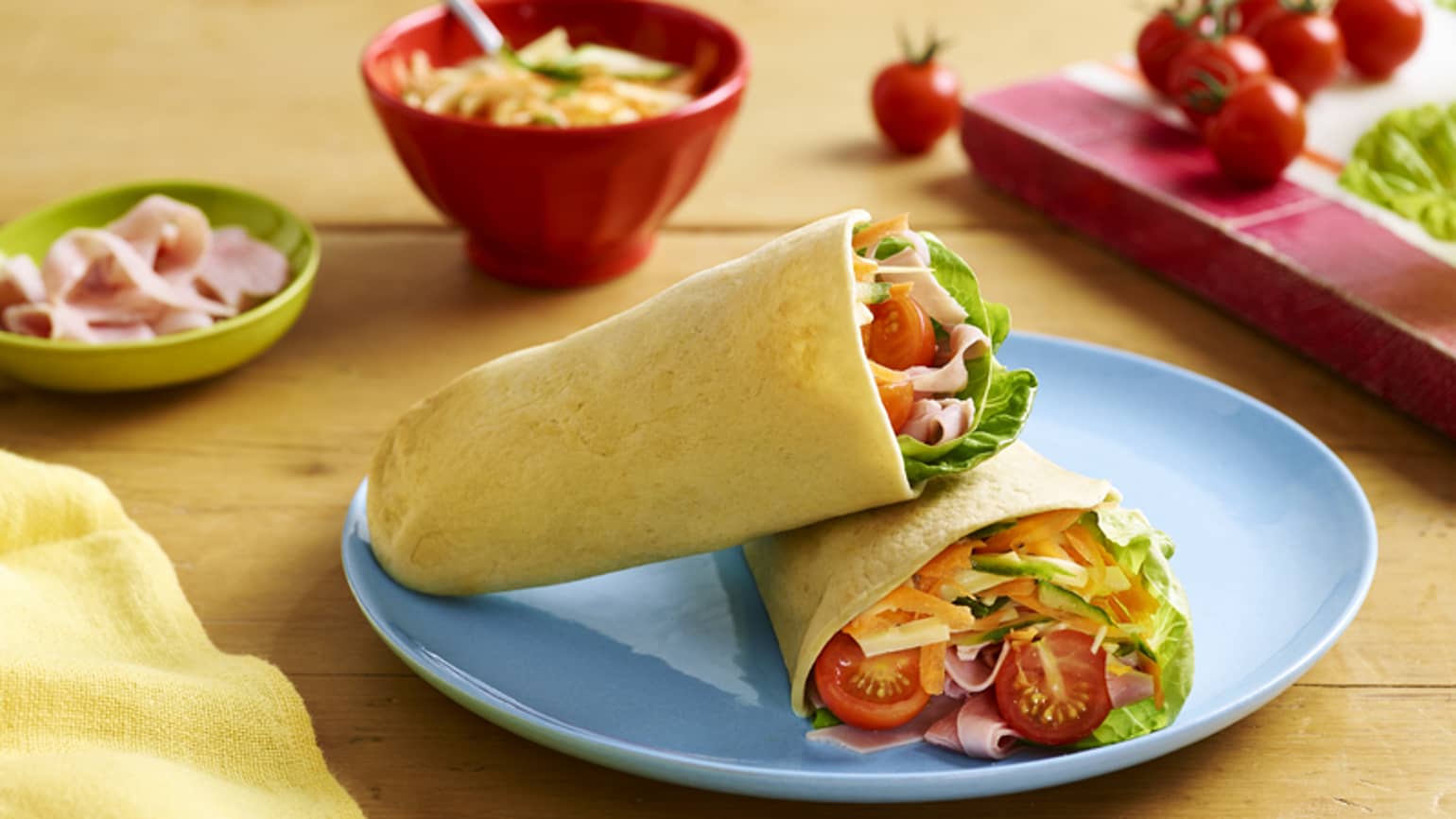 Mediterranean Antipasti Grilled Veggie Wrap
Enjoy a delicious vegetarian lunch with our Mediterranean Antipasti Grilled Veggie Wrap made with Old El Paso tortillas. Discover the recipe online.
Ingredient List
1 Old El Paso™ Wheat Wrap
1 heaped tbsp of Hummus
1 ½ slices of Emmental cheese
25g of courgette, cut into long thin strips (using a peeler)
2 cherry tomatoes, quartered
1 Spring onion, finely sliced
20g Spinach leaves
(Optional) ¼ fresh yellow pepper, finely chopped
Preparation
Put the griddle or frying pan on high heat whilst you prep the ingredients. Griddle the courgette for 2 minutes turning halfway until charred.
Cut a slit from the centre of the wrap outward. In the first quarter, spread the hummus. On the second place the griddled courgette ribbons, on the third the tomatoes and spring onions, and on the last a handful of spinach leaves (and pepper if using).
Fold the first quarter over the second, the second over the third, and so on until you form a triangle.
Cook the wrap in a pan. Toast for 2-3 seconds on each side to warm through.