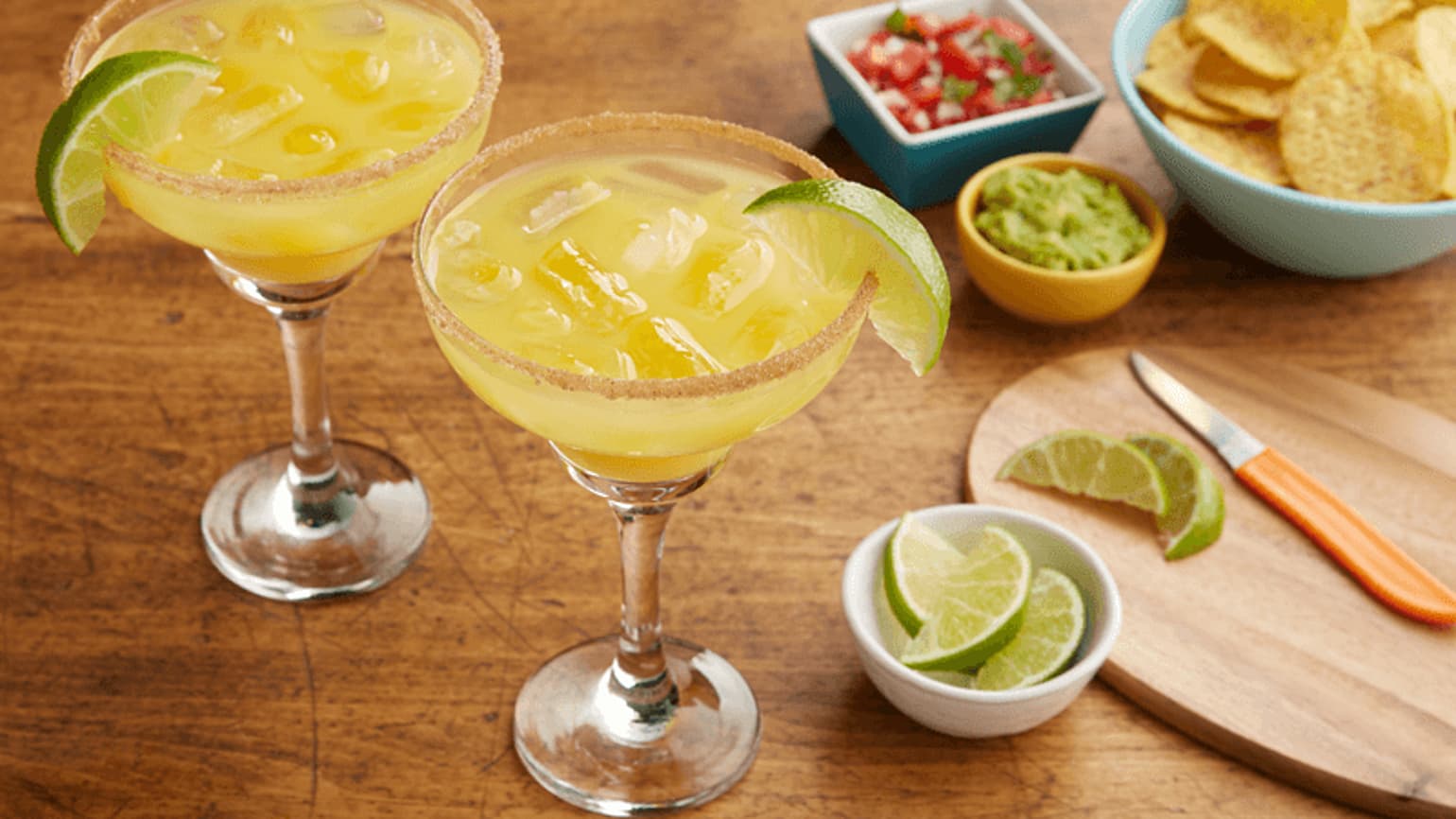 Mexican Screwdriver
It's a little bit margarita, a little bit sweet, spiced treat. No matter how you think of it, you can make this easy cocktail with cupboard staples and a splash of tequila – perfect for those autumn nights!
Ingredient List
1/2 teaspoon granulated sugar
1/8 teaspoon ground cinnamon
150mL orange juice
50mL blanco tequila
Handful of ice cubes
Lime wedge, for garnish
Preparation
Mix the sugar and cinnamon together on small plate. Pour 1 tablespoon of the orange juice on a second small plate.
Dip the rim of a margarita glass into the orange juice on the plate, letting the excess drip off, then dip into the cinnamon sugar mixture. Fill cocktail shaker with ice, then add the tequila and remaining orange juice. Shake thoroughly, then strain into prepared glass. Garnish with lime wedge. Serve immediately.
Expert Tips
We prefer to squeeze the lime into the drink, so wedges work best. But for a prettier garnish, opt for a lime wheel instead.
Instead of serving in a margarita glass, add the tequila, orange juice and ice to a small tumbler and stir until combined.