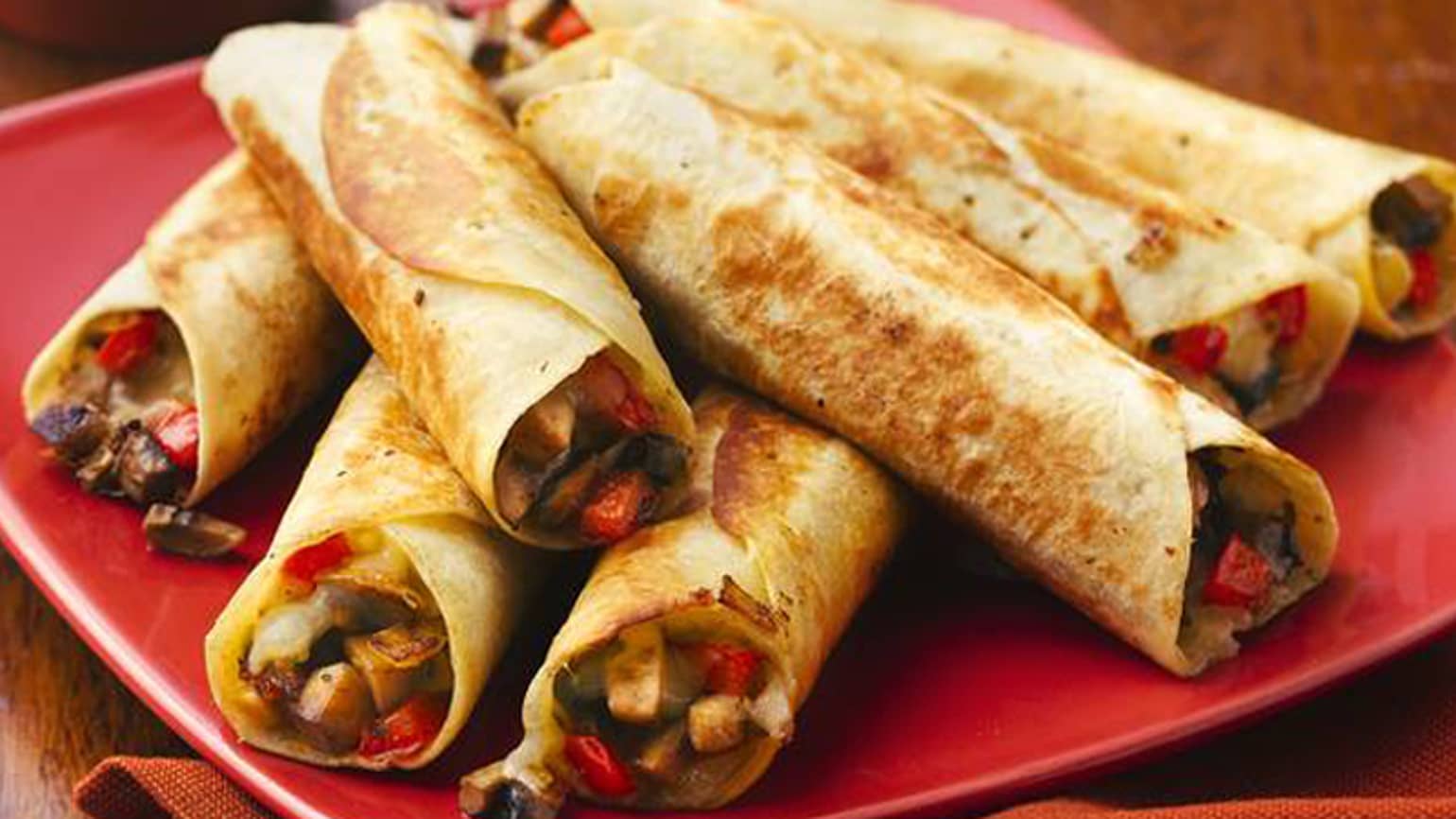 Pan Fried Mushroom and Cheese Flautas
Meaning "flute" in Spanish, a flauta is a filled tortilla rolled into a thin, flute-like tube. Here you can have these ready in 30 minutes!!
Ingredient List
2 tablespoons butter
1 onion, chopped
1 red pepper, deseeded and chopped
2 cloves garlic, finely chopped
225g chestnut mushrooms, chopped
1 teaspoon dried oregano
1/4 teaspoon salt
8 Old El Paso™ Super Soft Flour Tortillas
165g Cheddar cheese, grated
2 tablespoons vegetable oil
Preparation
Melt the butter in a large frying pan over a medium-high heat. Add the onion, pepper and garlic and cook, stirring, for 4 minutes. Add the mushrooms, oregano and salt and continue to cook for 4-5 minutes or until the onion and pepper are tender.
Divide the mixture between the tortillas, transferring the filling with a slotted spoon. Sprinkle each with cheese then roll up tightly and secure with a toothpick.
Wipe the frying pan clean with a paper towel. Heat the oil in the same pan over a medium heat until hot. Add the flautas and cook for 5 minutes, turning occasionally, until filling is hot and tortillas are toasted. You may need to do this is batches. Remove toothpicks before serving.
Expert Tips
Serve alongside guacamole and soured cream.
Serve with a salad of lettuce, tomatoes and cucumber.