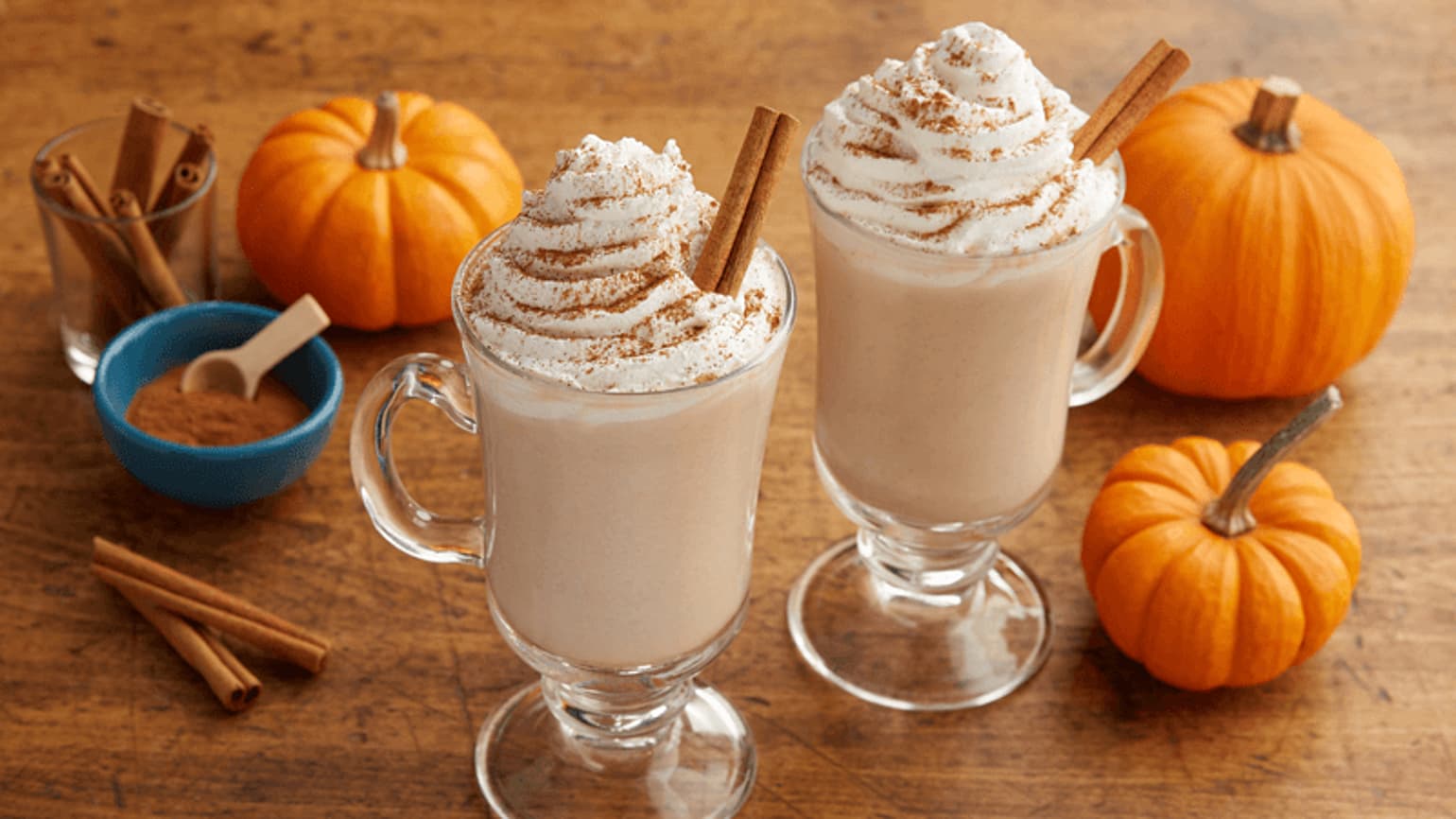 Pumpkin Spice Creamer
Get all the sweet, warming spices of your favourite pumpkin spice latte at home without any of the hassle of roasting fresh pumpkin.
Ingredient List
1 Litre whole milk
115g cooked pumpkin puree (see Tips)
80g light soft brown sugar
1 teaspoon ground cinnamon, plus extra for sprinkling
1/2 teaspoon ground ginger
1/4 teaspoon ground nutmeg
1/4 teaspoon ground allspice
1 tablespoon vanilla extract
Squirty cream, dairy spray cream or softly whipped double cream, for serving
Preparation
Whisk together the milk, pumpkin, sugar, cinnamon, ginger, nutmeg, allspice and vanilla together in a large saucepan. Bring to a simmer over medium-high heat without letting the mixture boil. Simmer for a further 5 minutes, whisking occasionally.
Pour into 4 heatproof glasses. Top each with a swirl of cream and sprinkle with the extra ground cinnamon. Serve immediately.
Expert Tips
Add a cinnamon stick to each for a little extra flair and flavour.
Add a shot of espresso or a shot of whisky to make this kid-friendly treat a little more adult.
For an even easier drink, omit the pumpkin entirely. Even without the pumpkin, the "pumpkin pie" spices will still make a yummy, sweet drink that kids will love.
You can buy 425g cans of ready cooked pumpkin puree from various online retailers or some independent food stores or delis.
To make homemade pumpkin puree, place 350g diced pumpkin flesh on a baking sheet lined with baking paper. Roast in a preheated oven at 200ºC (180 ºC for fan assisted ovens) gas mark 6, for 20-25 minutes or until very tender. Cool completely then pulse in a food processor until smooth. Any left over puree can be frozen in small batches for up to 2 months.