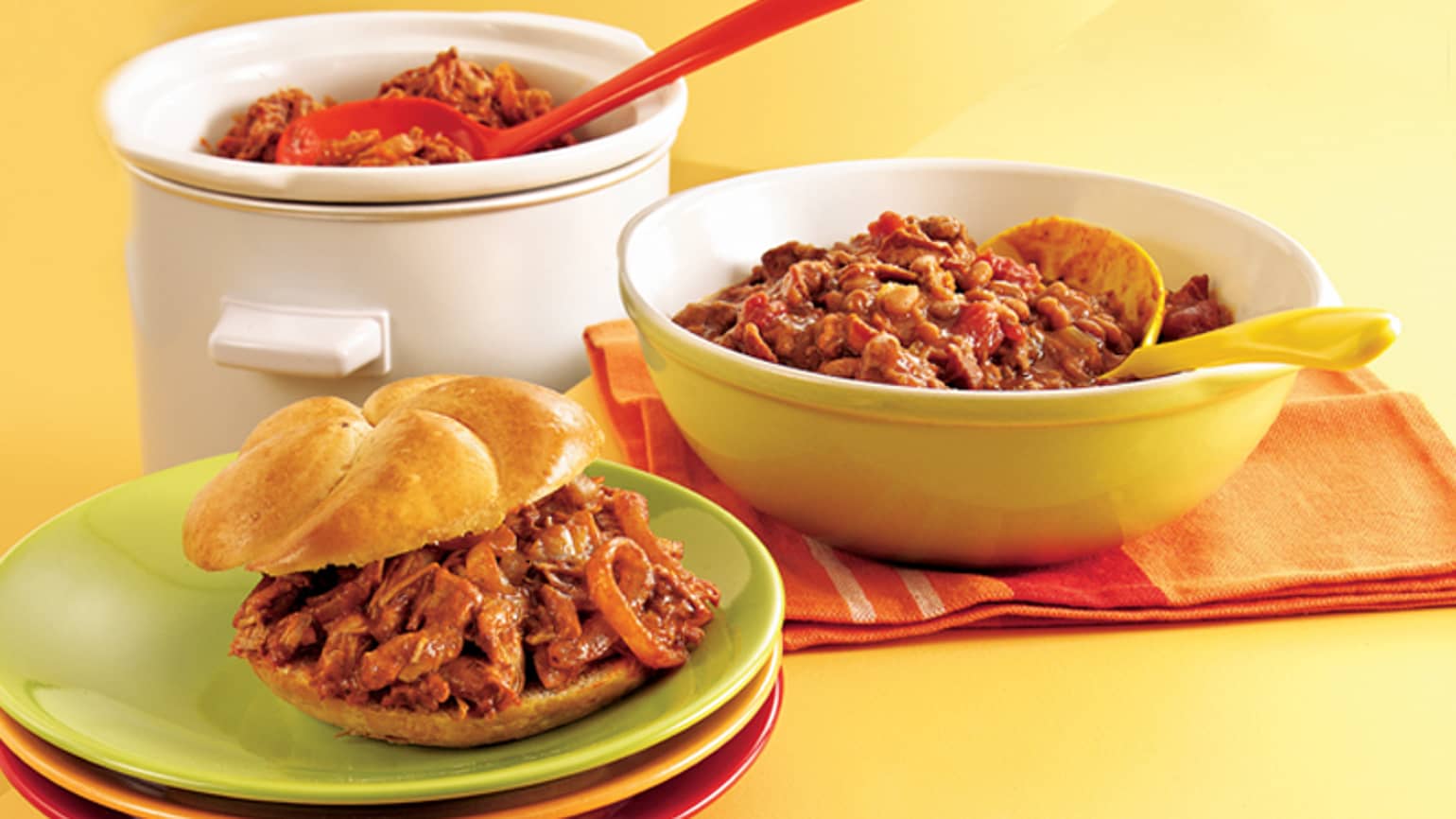 South of the Border Pork Rolls
A spicy taco seasoning mix and enchilada sauce give slow-cooked pulled pork masses of flavour – perfect for feeding a crowd!
Ingredient List
Pork Rolls
2 onions, thinly sliced
100ml water
1.5kg boneless pork shoulder joint , trimmed of excess fat
1/2 pack Old El Paso™ Seasoning Mix for Chilli
1 jar (344g) Old El Paso™ Cooking Sauce for Enchiladas
To Serve
12 white rolls, split
Soured cream
Chopped fresh coriander
Preparation
Place the onions and water in the base of a slow cooker pot. Place the pork joint on top and sprinkle over the chilli seasoning mix.
Place the lid on the pot and cook on Low setting for 6-7 hours until the pork is very tender. Remove the joint from the pot, place on a chopping board, cover and leave to rest for 10 minutes. Use a ladle to remove most of the cooking liquid from the slow cooker pot and discard.
Use 2 forks to shred the pork and return the shredded meat to the cooking pot along with the enchilada sauce. Increase the setting to High. Cover and cook for a further 30 minutes until piping hot.
Serve the pork mixture piled into the split rolls, and top with soured cream and coriander.
Expert Tips
Instead of crusty rolls why not try serving the shredded pork in warmed tortillas with shredded lettuce and soured cream.
You can make the pulled pork a day in advance then reheat in the microwave (in batches) to serve.