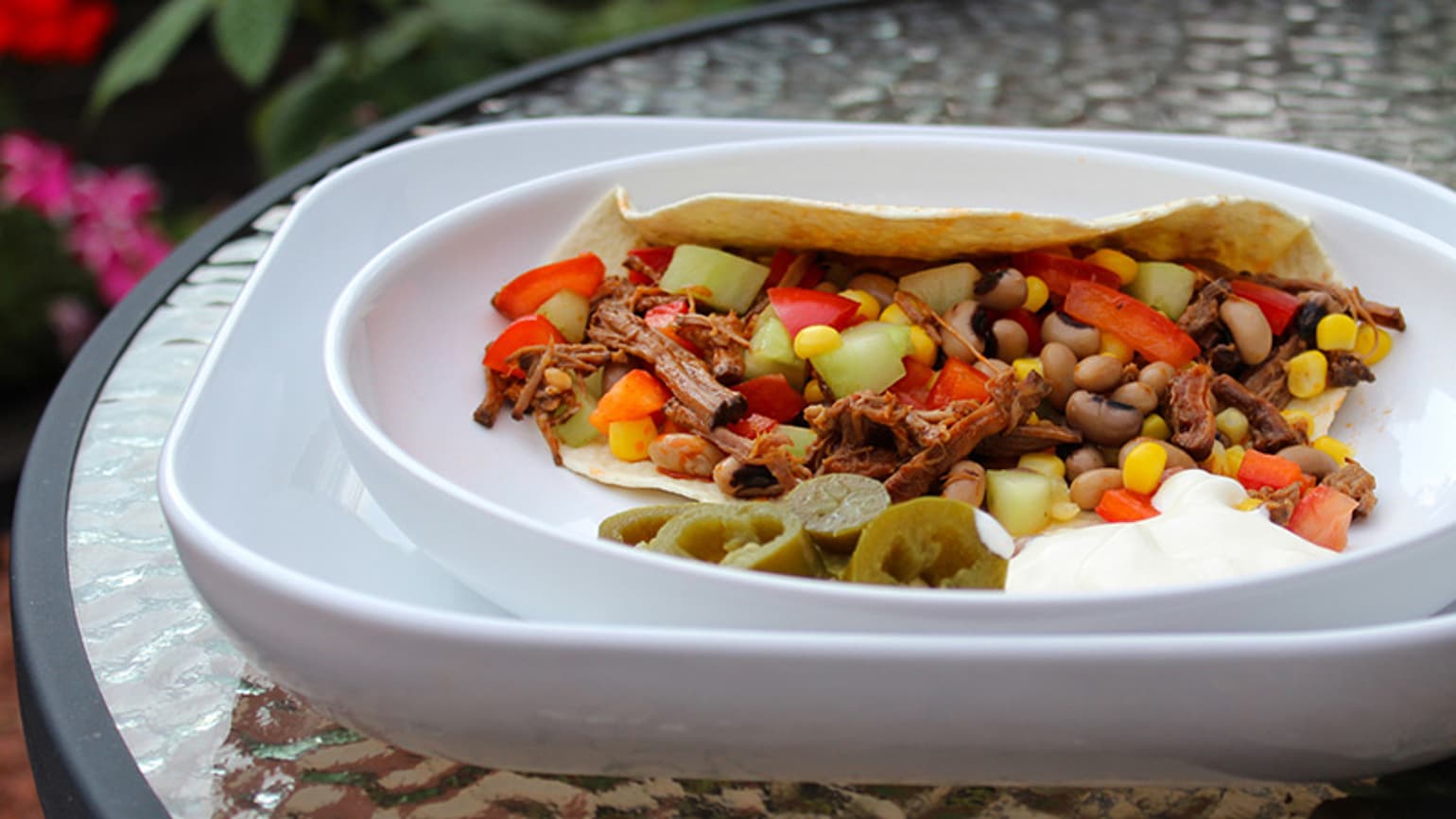 Pulled Brisket Fajitas with Corn & Bean Salsa
Enjoy delicious Mexican food with this pulled brisket fajitas recipe from Old El Paso using Smoky BBQ Fajita spice mix, fajita cooking sauce and tender brisket
Ingredient List
1 packet Old El Paso™ Smoky BBQ Fajita Spice Mix
1 jar Old El Paso™ Smoky BBQ Fajita Cooking Sauce
1/2 beef stock cube dissolved in 100 ml hot water
Preparation
Without removing any string from the brisket (or it will fall apart during cooking) roll it in the packet mix to coat well.
Pour the cooking sauce into a slow cooker and stir in the beef stock.
Pop the spice coated brisket in - the liquid should be enough to cover the brisket and put the lid on a cook on low for 12 hours - I tried mine after 10 hours and found it needed 12 hours.
Remove the brisket and pop onto a board. Remove the string and shred using two forks. The meat will literally fall apart and be delicious.
Put the meat into a bowl and add just 1 tbsp of the cooking liquid and stir through and keep warm.