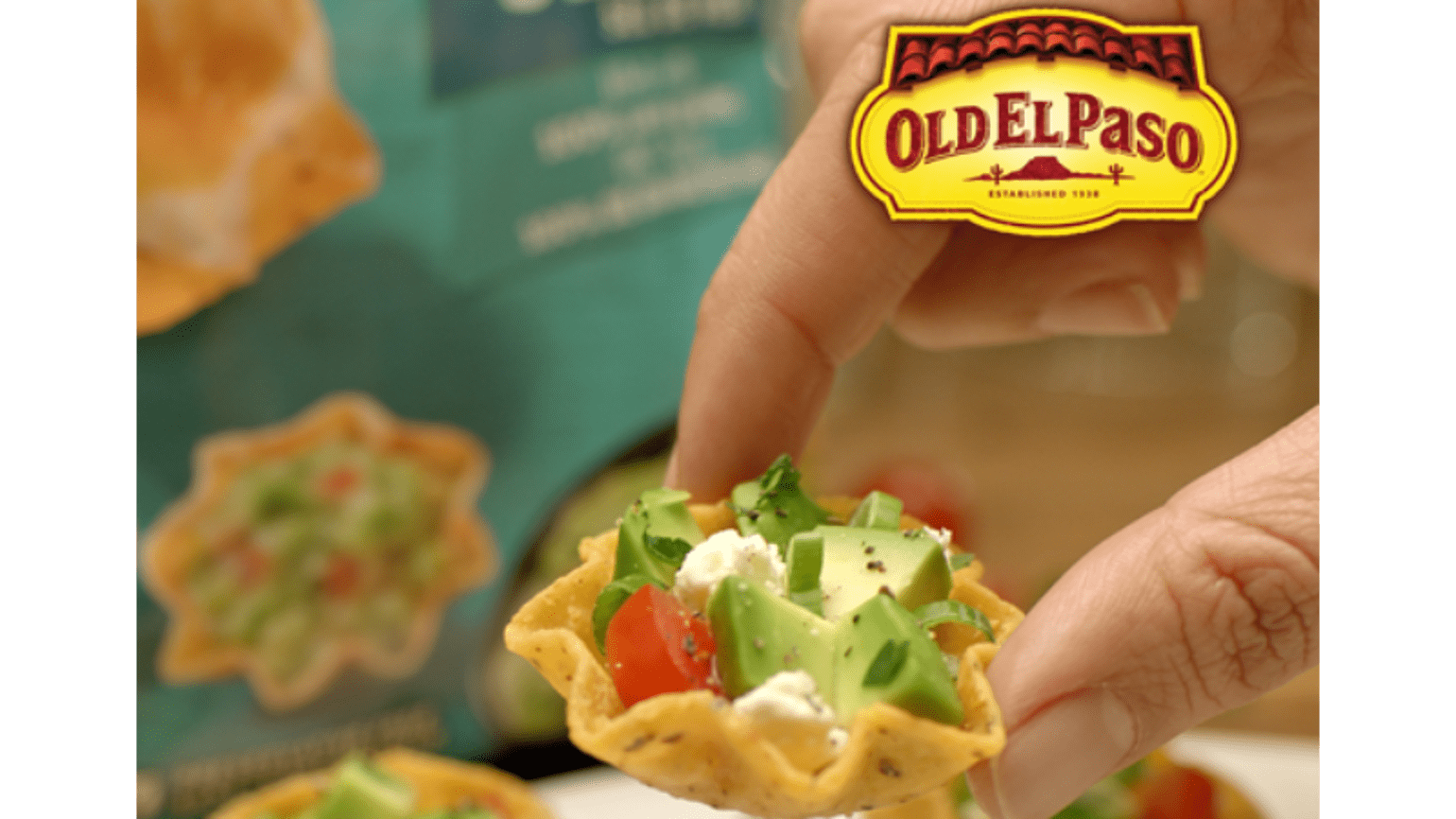 Tortilla Bowls with avocado, feta and cherry tomatoes
This easy tortilla bowl recipe is made with fresh avocado, feta cheese and juicy cherry tomatoes. A quick vegetarian Mexican recipe, these can be whipped up in just 15 minutes and garnished to suit your taste. Start your Mexican feast right with this twist on traditional nacho recipes!
Ingredient List
1 bag of Old El Paso™ Tortilla Bowls
1 avocado
250g cherry tomatoes
100g feta
1 onion
coriander
Preparation
Slice the avocado and feta into dices. Cut the tomatoes in half. Sizzle the coriander. Cut the onion.
In a mixing bowl, mix the avocado, tomatoes, feta, coriander and onion together.
Fill in the Tortilla Bowls with the mixture and serve fresh.