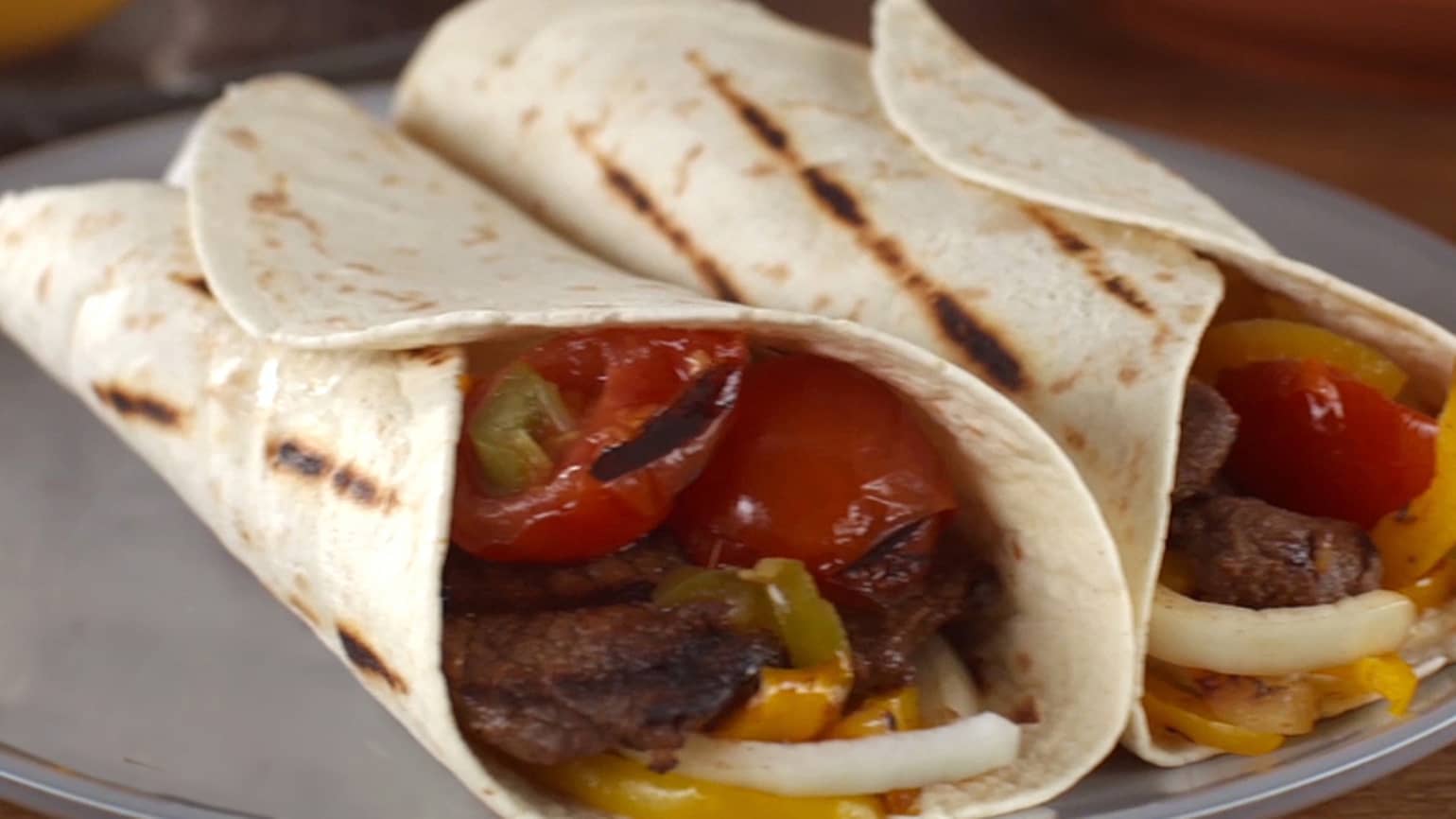 Grilled Beef Fajitas with Spicy Salsa
Enjoy a delicious Mexican dish with this Spicy Fajitas recipe from Old El Paso. Packed with Fajita Seasoning Mix, Beef Steak and cherry tomatoes.
Ingredient List
1 pack of 8 Old El Paso™ Flour Tortillas 10''
1 Fajita Seasoning Mix
600g rump steak, finely sliced
A few cherry tomatoes with stem still attached
1 large onion, finely chopped
1 pepper, cut into fine strips
1 jalapeno green chili, finely chopped
2 limes
2 tbsp of honey
From the cupboard: olive oil
Preparation
Pre-heat the BBQ. Place the tomatoes on the BBQ, then remove them as soon as the skin starts to turn black. Separately, mix the beef with olive oil and the Fajita Seasoning. Brown half the meat (300g) on the BBQ for 4 minutes. Repeat this step with the second half.
Add the chopped onion and pepper and leave it for 1 more minute. Add the juice of 1 lime.
Grill the chili separately on the BBQ. Then, mix it with the tomatoes, 2 tbsp of honey and 2 tsp of lime juice to create a salsa.
Heat the tortillas as indicated on pack or place them on the BBQ for 10 seconds.